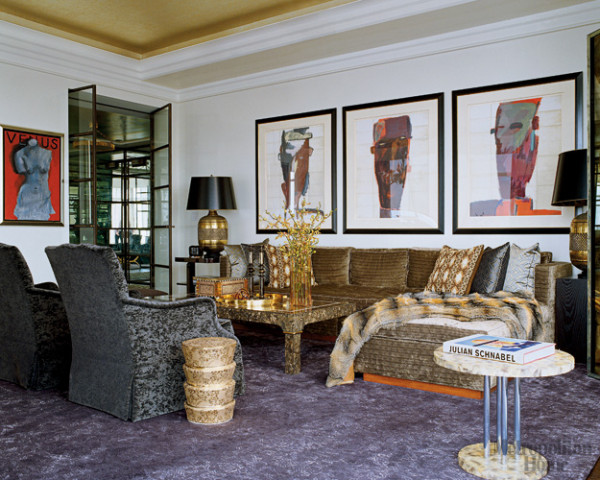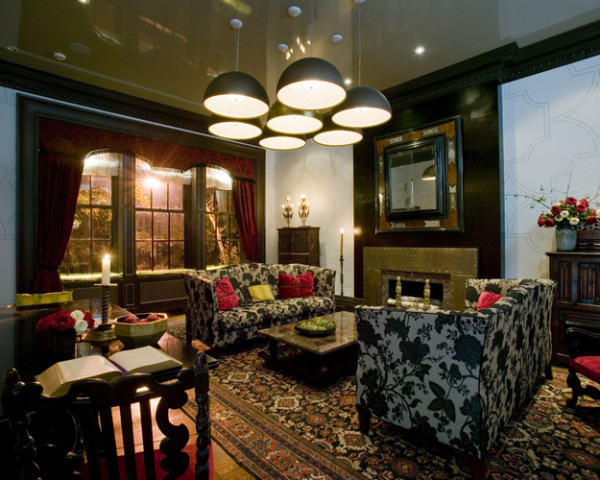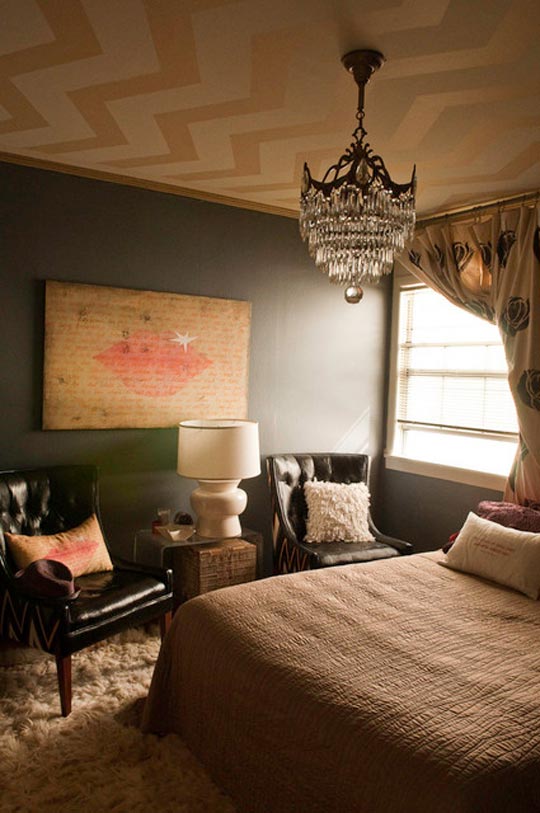 I swore that one of my designs, somewhere, somehow would be bathed in all that glorious light from the wall-to-wall, if not floor-to-ceiling. Alas, I'm all grown up, with my very own place, able to design whatever I please, and you know what's the first thing that went up?
Yup, you guessed it honey: A gold ceiling fit for this golden era! There's something to be said about bathing yourself with your favorite colors; instant mood-enhancers if you will, growing in strength over time, and giving off such positive vibes that seep into your everyday life.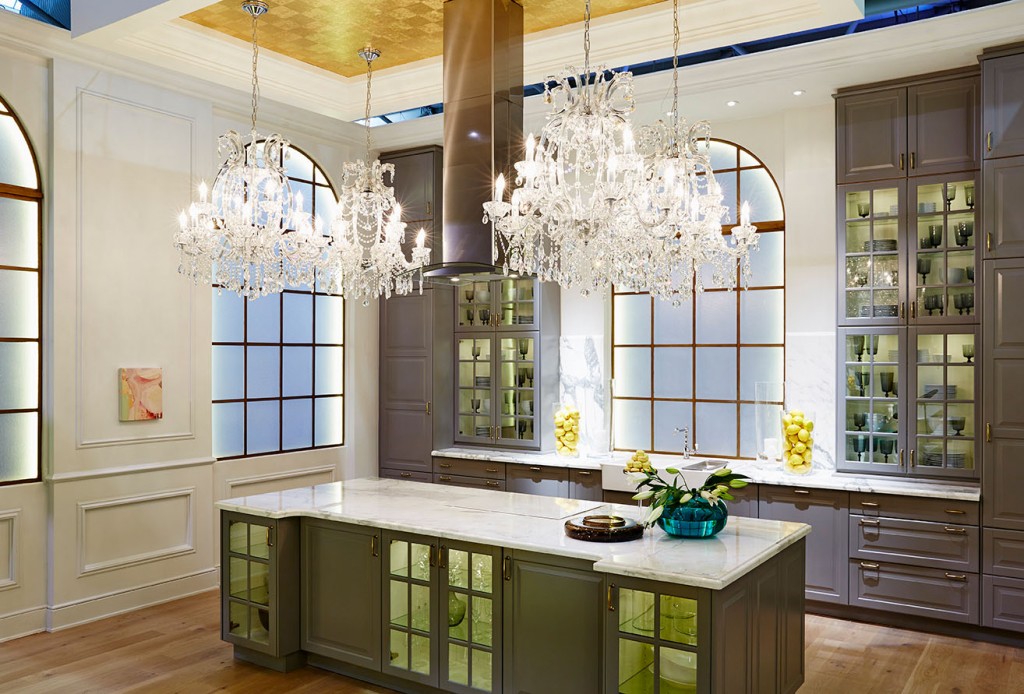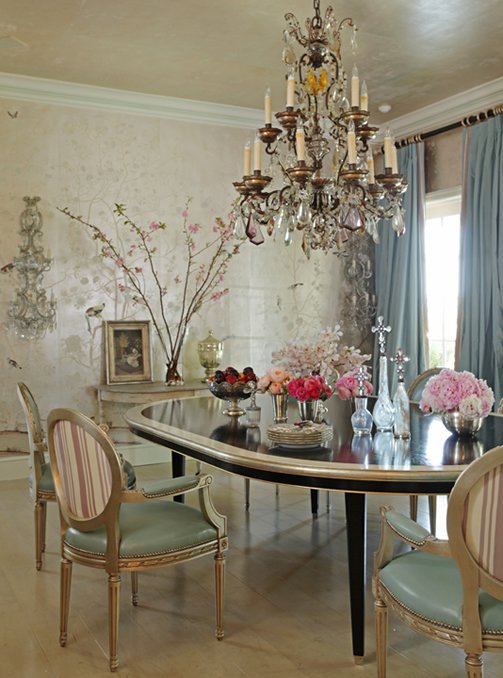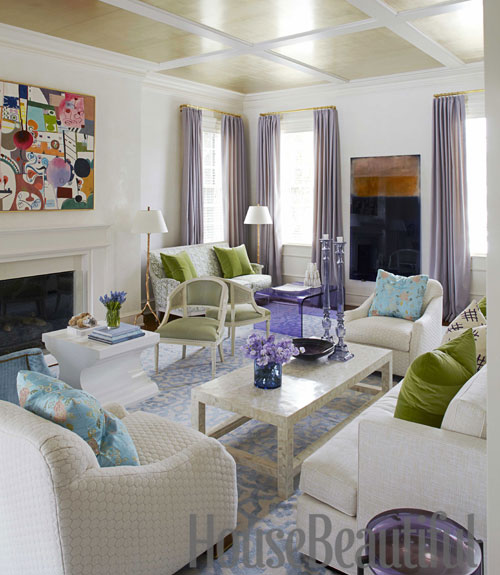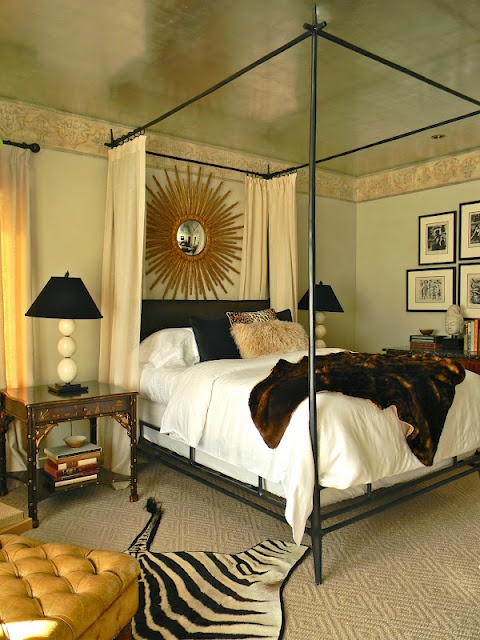 If everyone simply painted their surfaces with their favorite hues, I swear this world would be a much happier, healthier place! If not a wall or ceiling, try new accent pillows or a fresh vase of your favorite floral. Simple, 2-second tips to enhance your daily living y'all. Start small and work your way up!
How would you incorporate your favorite colors into interiors?