It's been a flurry of wedding festivities starting with my Vegas bachelorette party
HERE
,
HERE
, and 
HERE
and the fun has been nonstop since!
My incredible sisters (1 blood/ 3 soon-to-be in laws) threw me the most outrageously beautiful bridal shower this past Sunday and I have been DYING to share all the gorgeous details with y'all!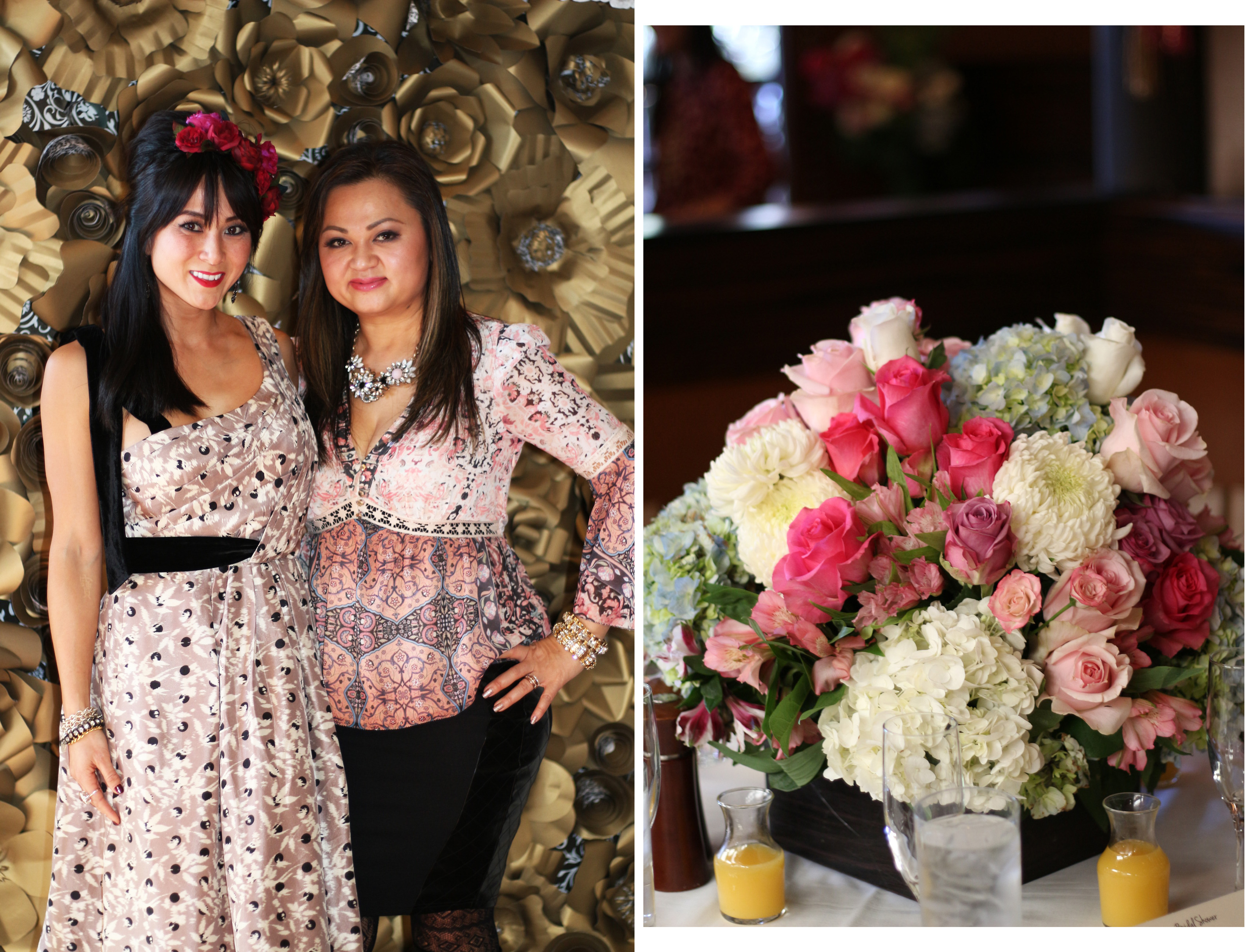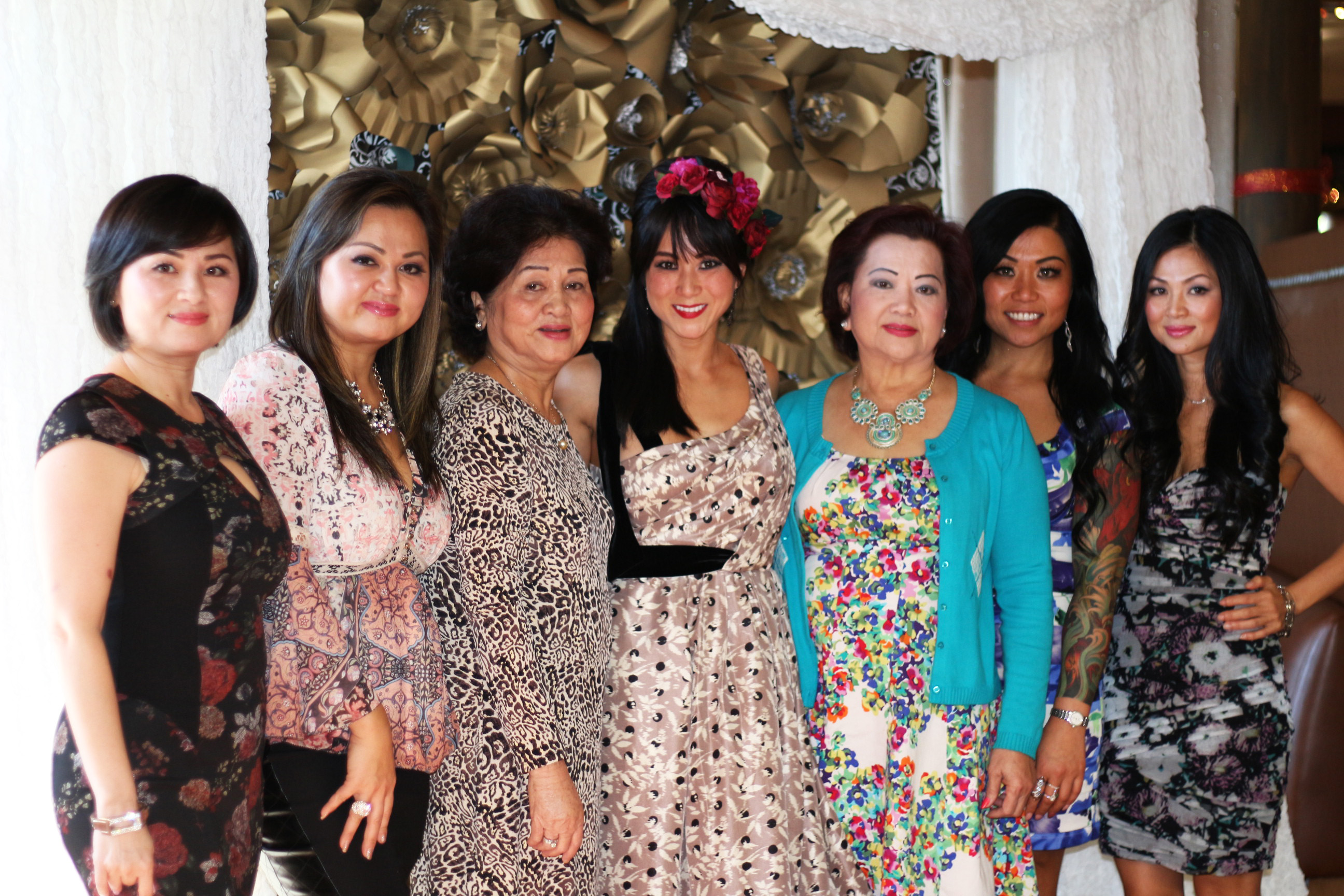 Bridal Bash Theme: Winter Floral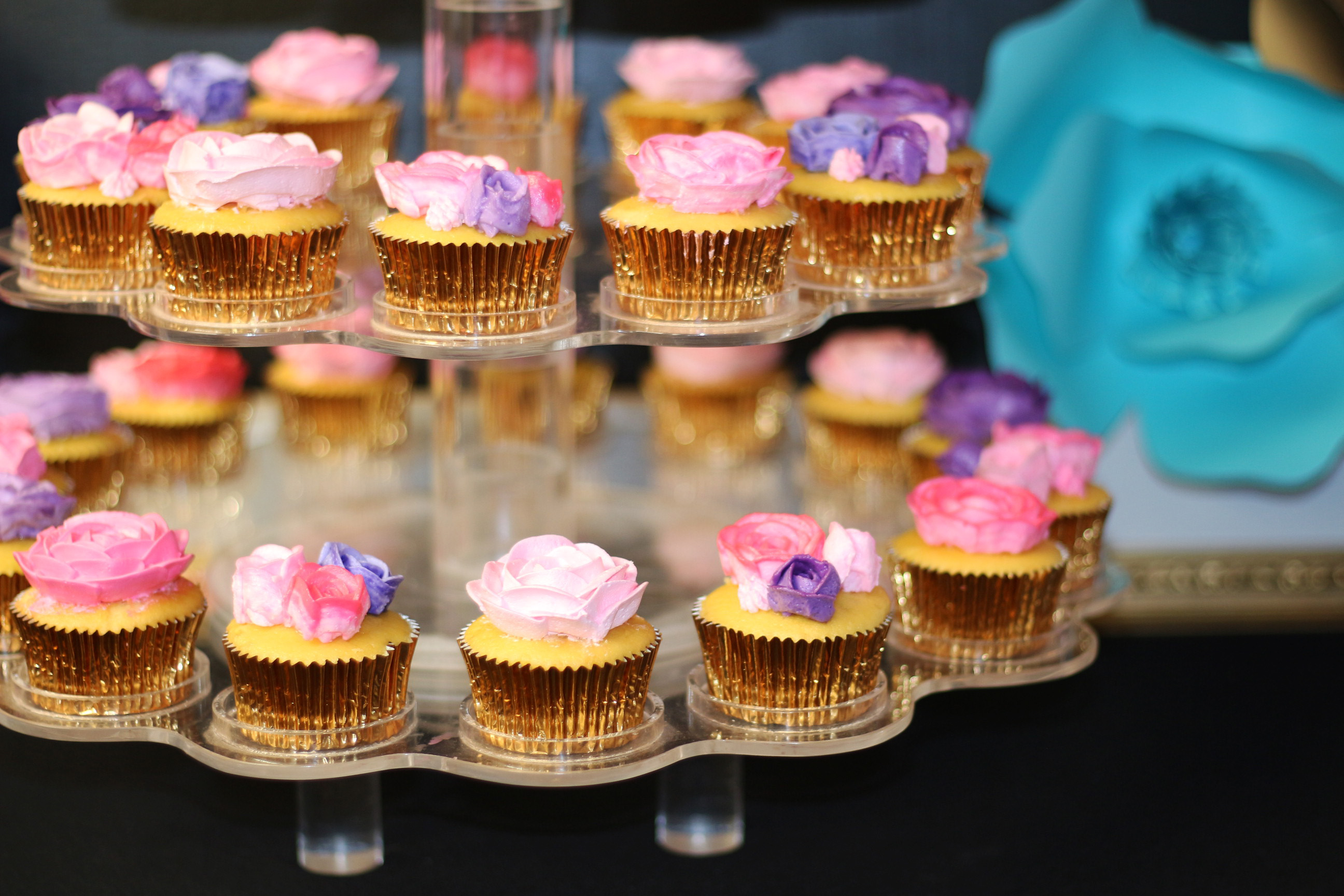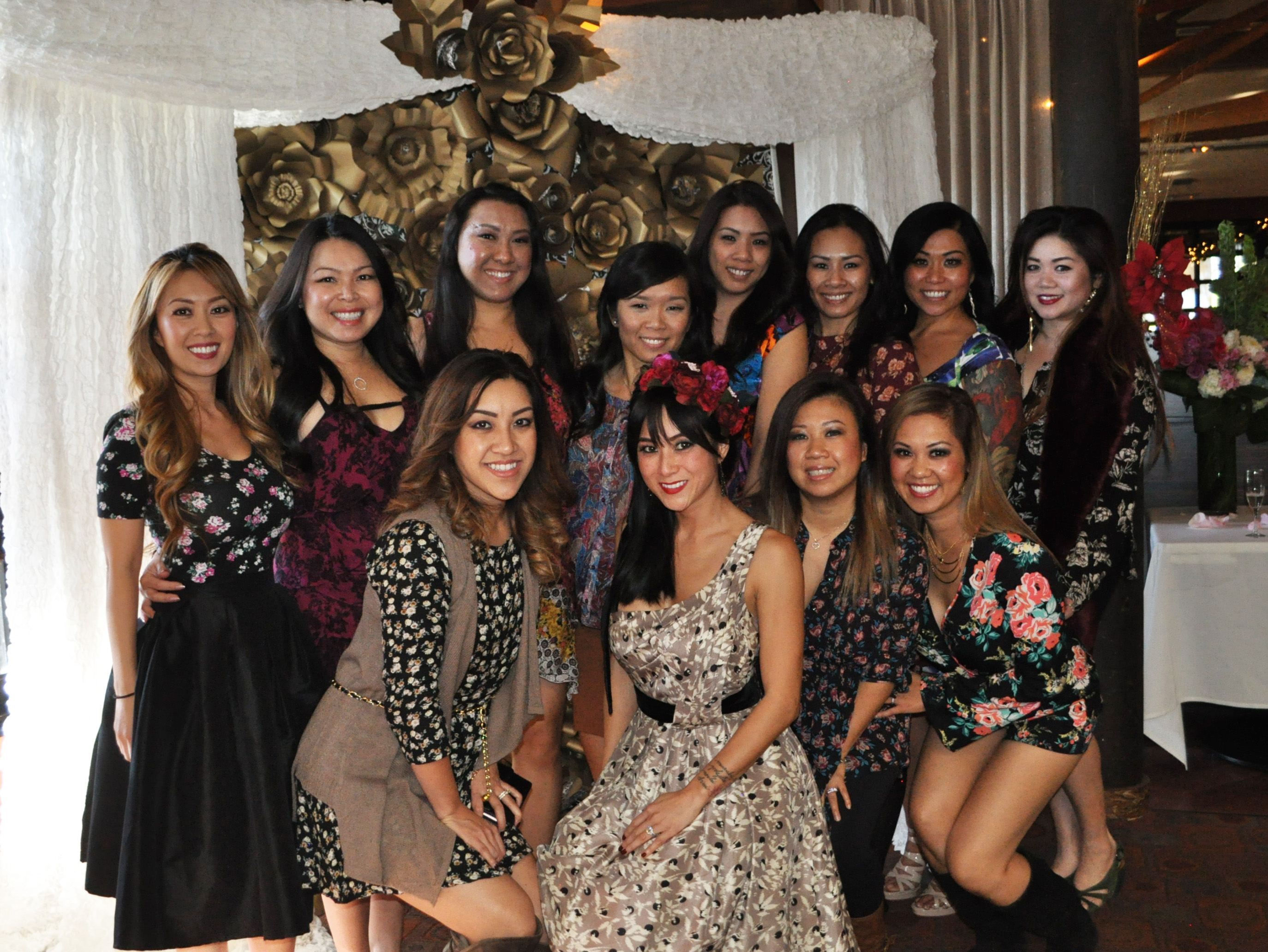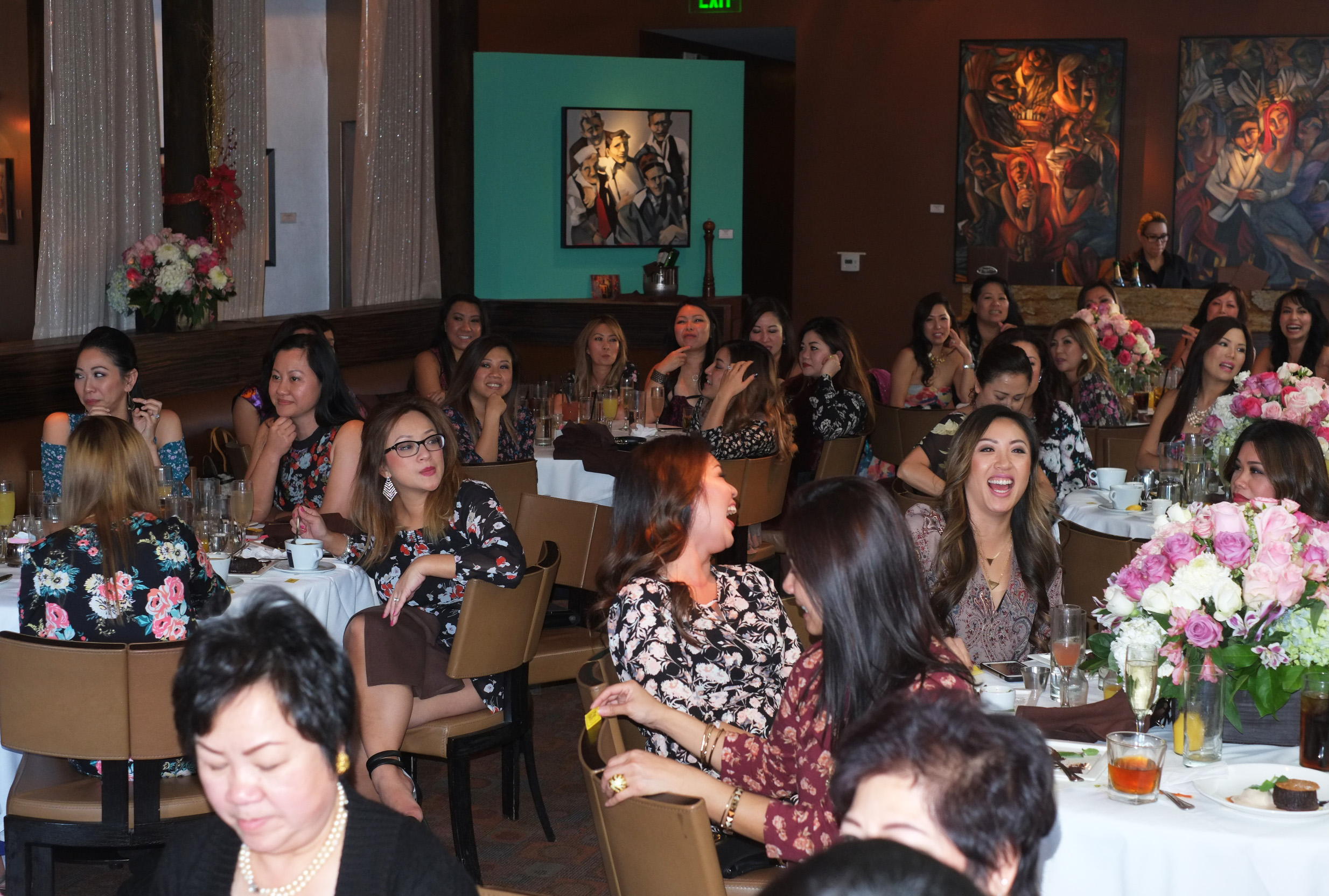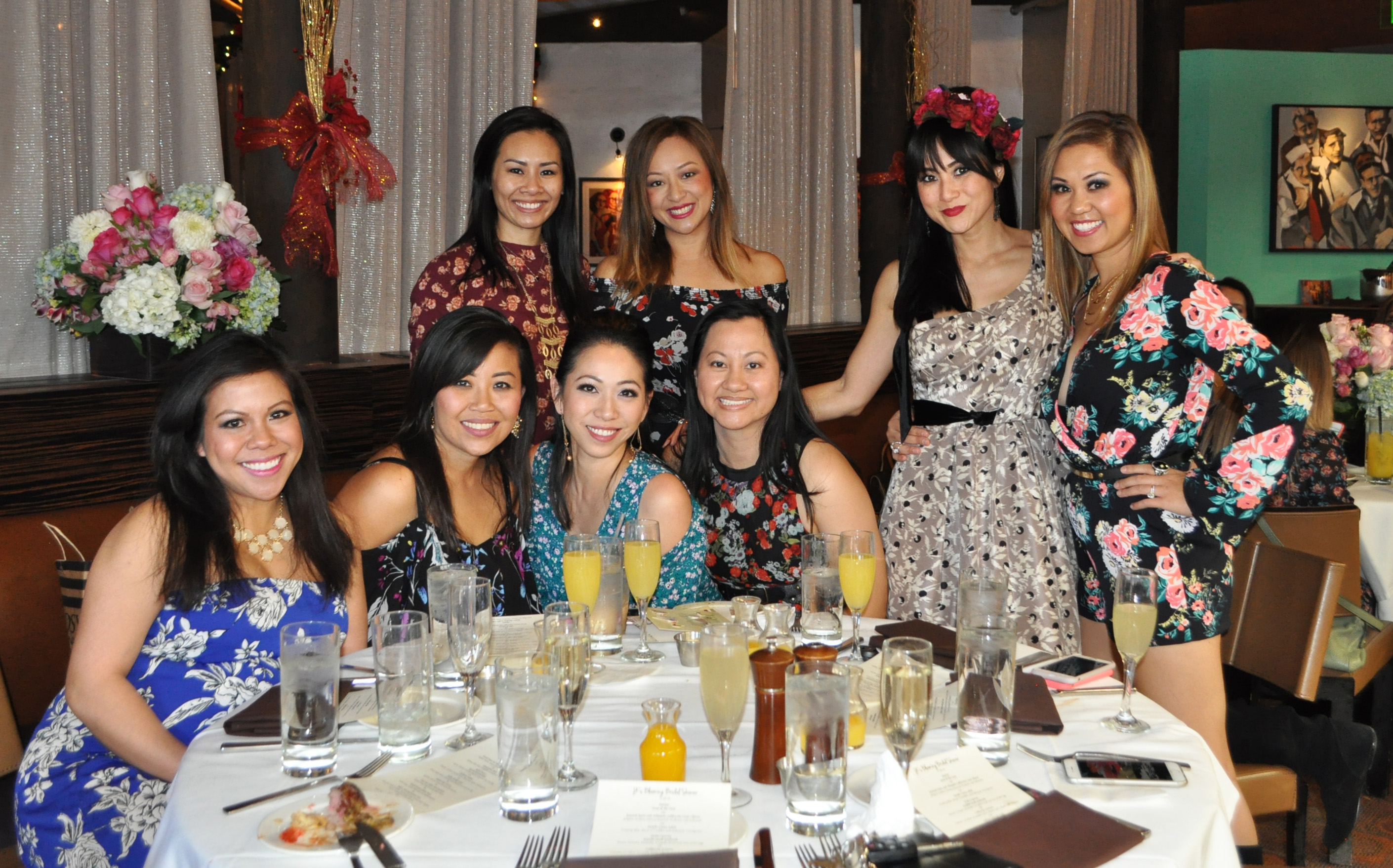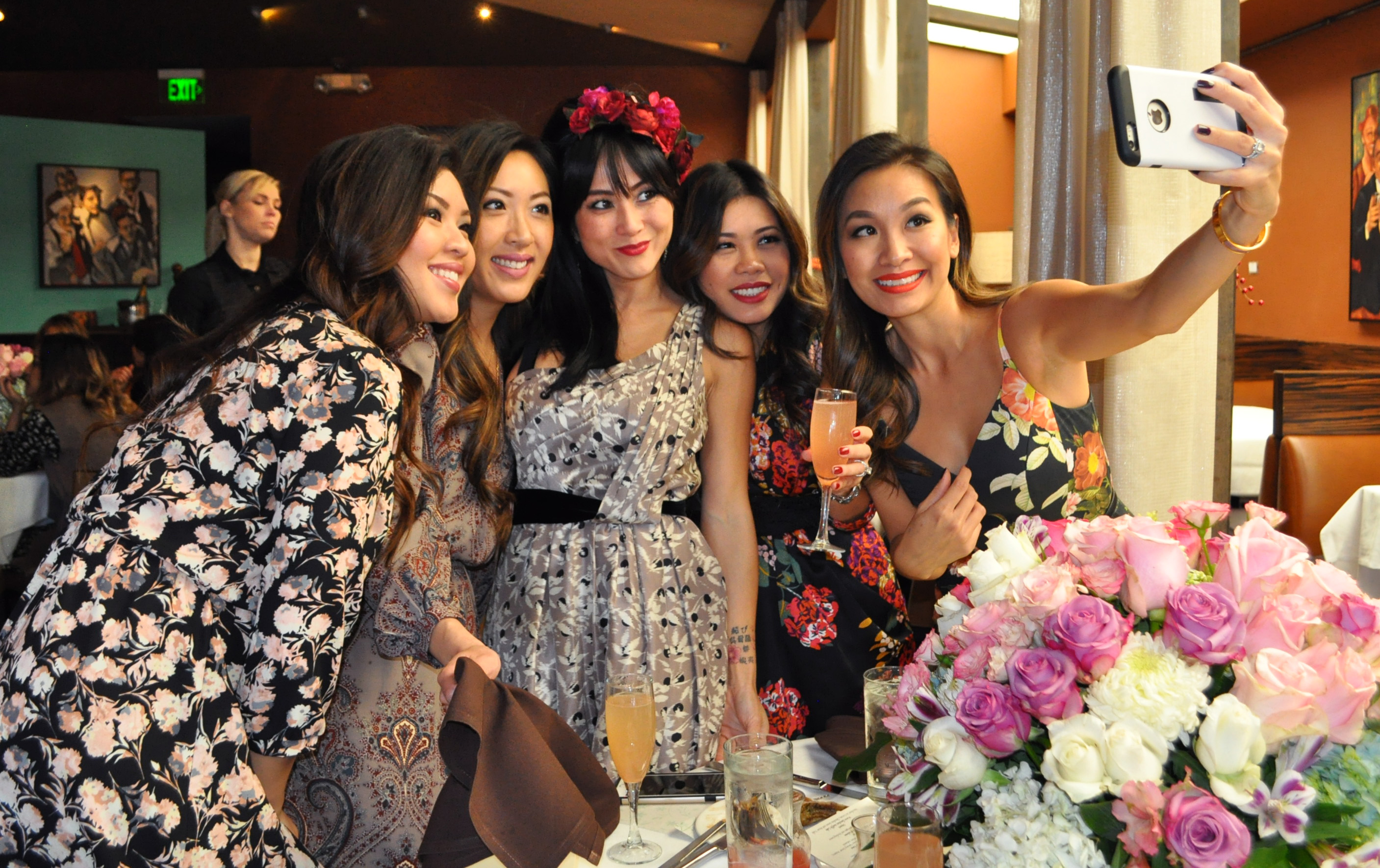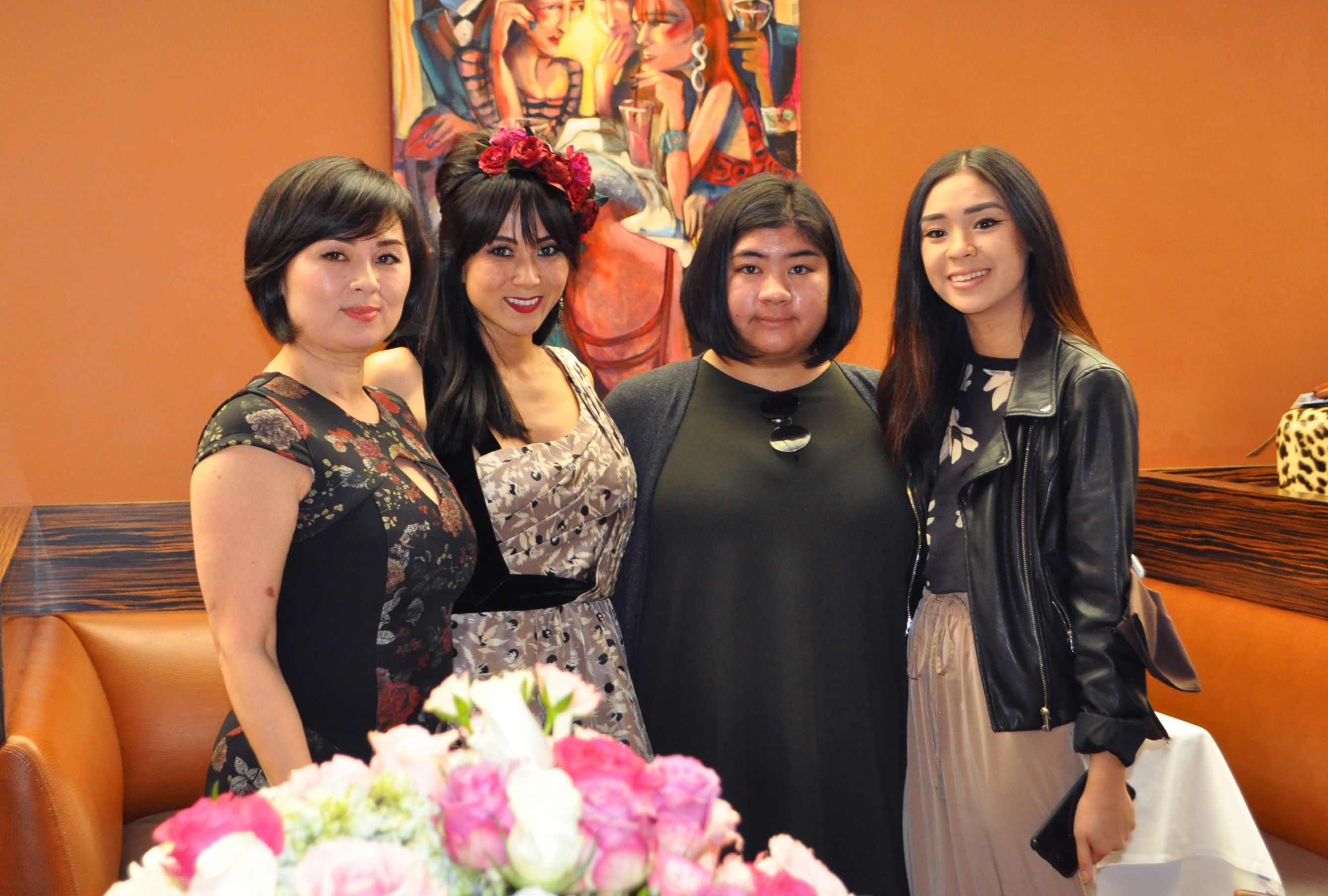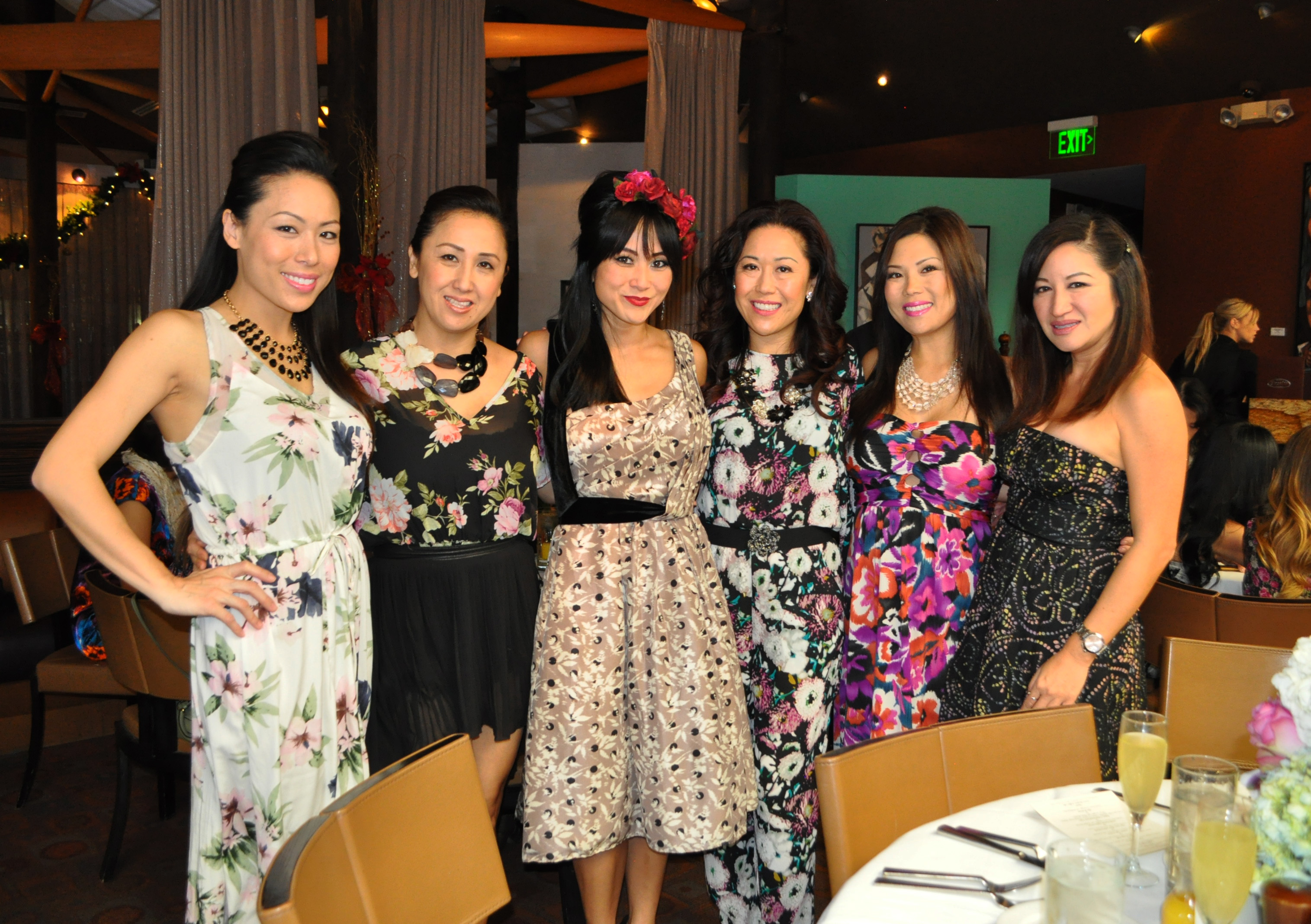 With such a crazy guest list (46 lovelies total) I knew this was NO easy feat, but with the amazing incomparable Nana mama Elaine leading the pack you can bet your britches that I felt positively SHOWERED with warmth, love, and the most fabulous gilded flower wall the West Coast has EVER seen!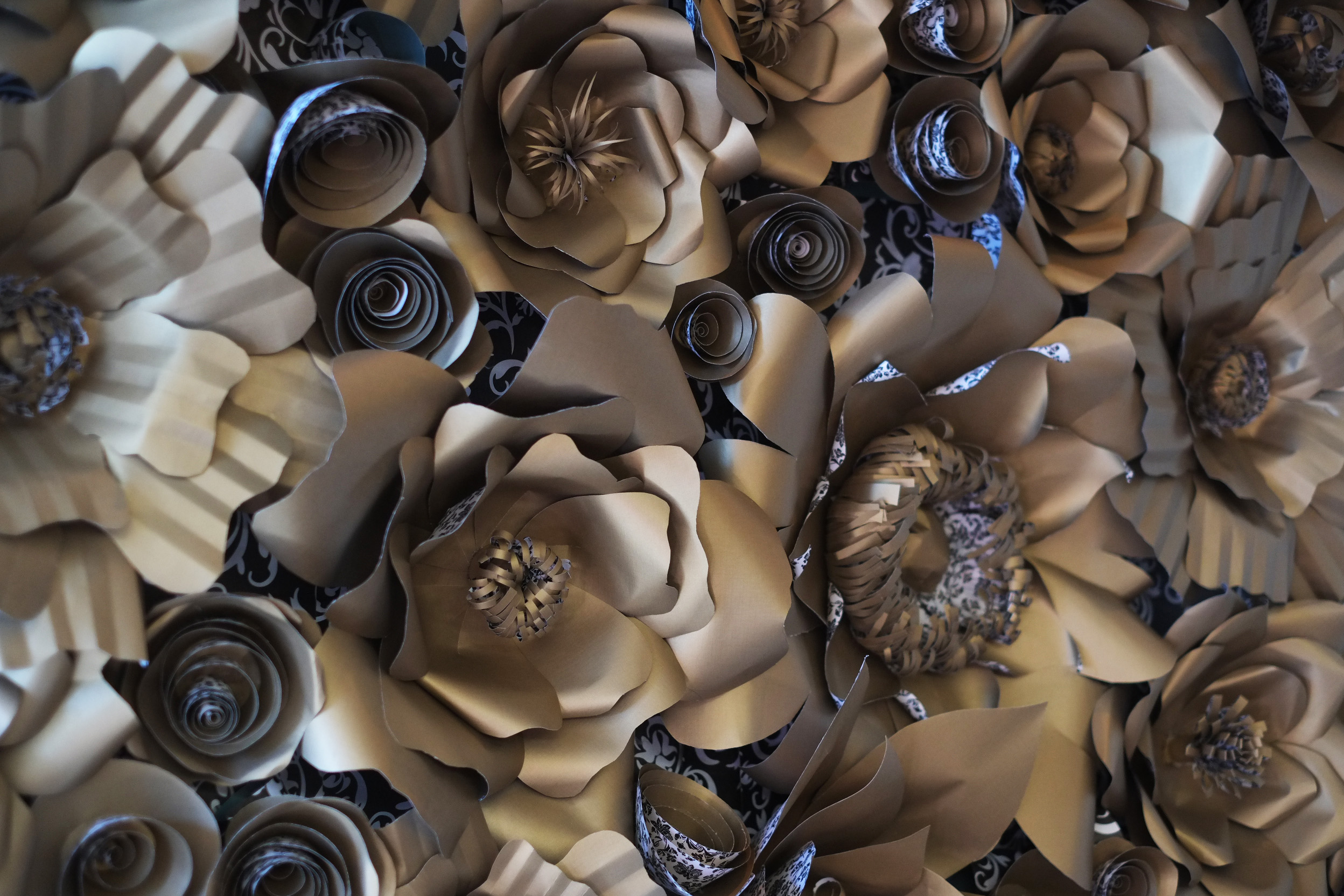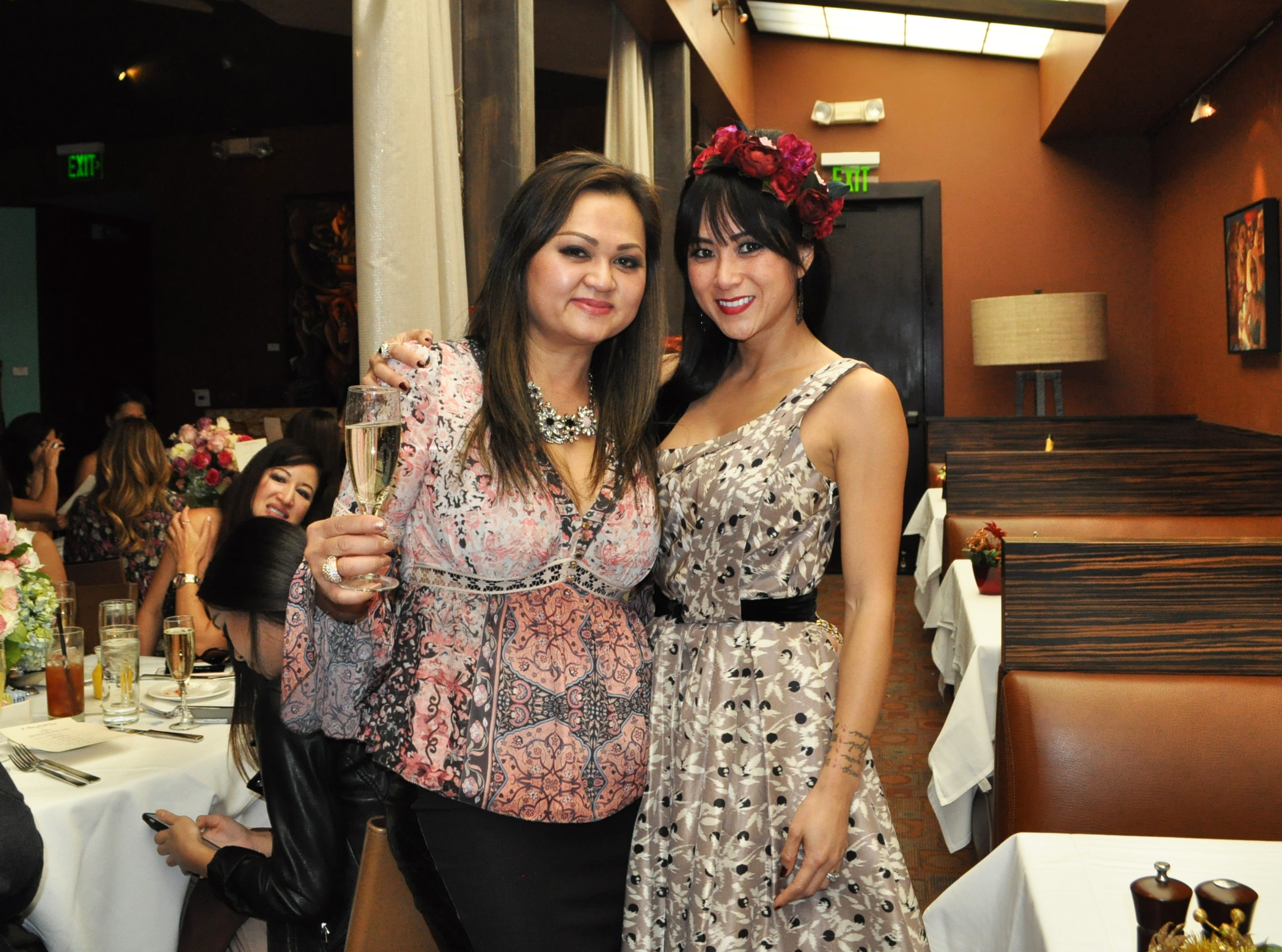 She MADE that y'all!  With just a bright idea and who knows how many endless days and nights of DIY'ing!  Awww LOVE YOU SO MUCH Elaine!   You really know how to get a girl where it matters <3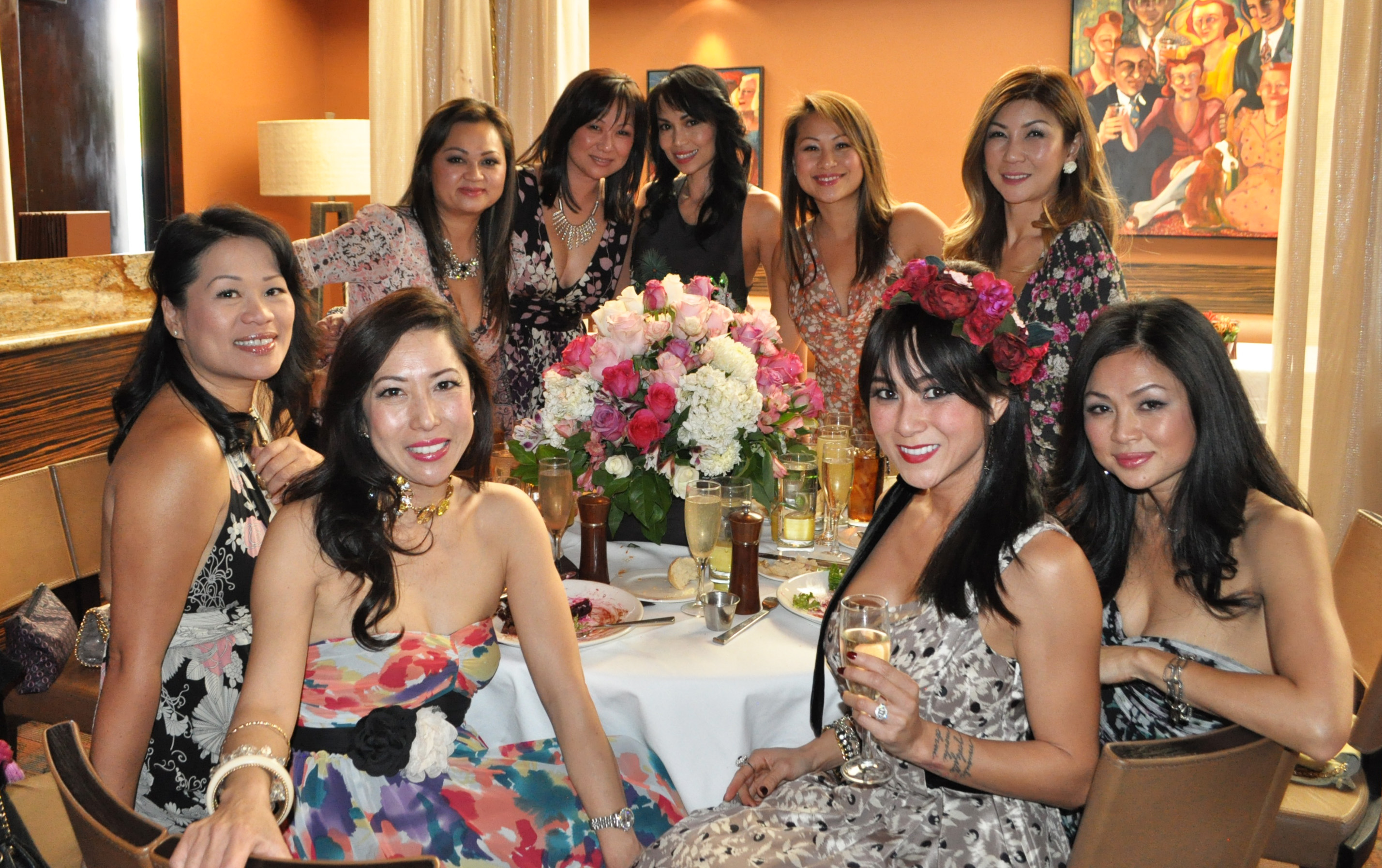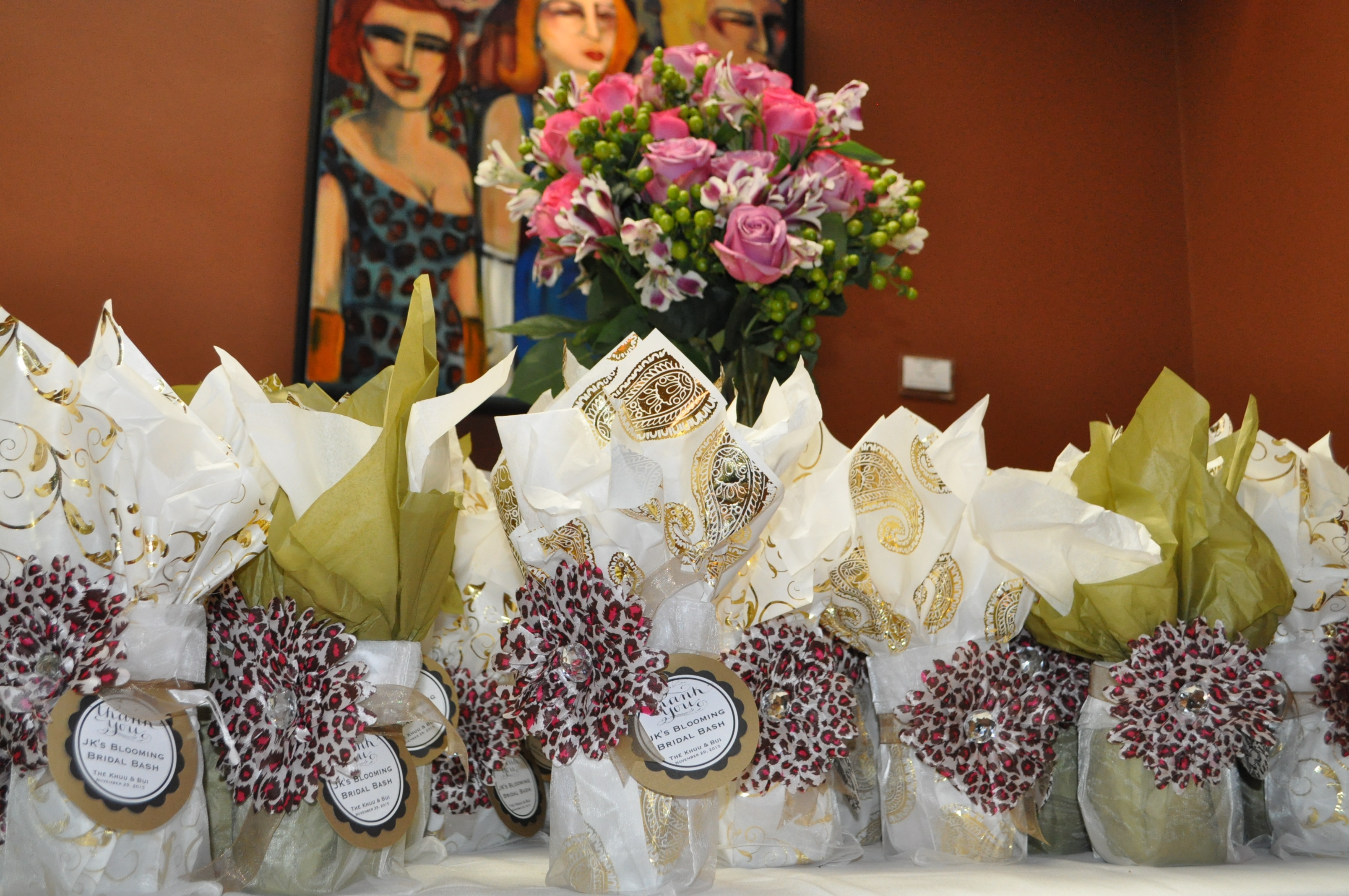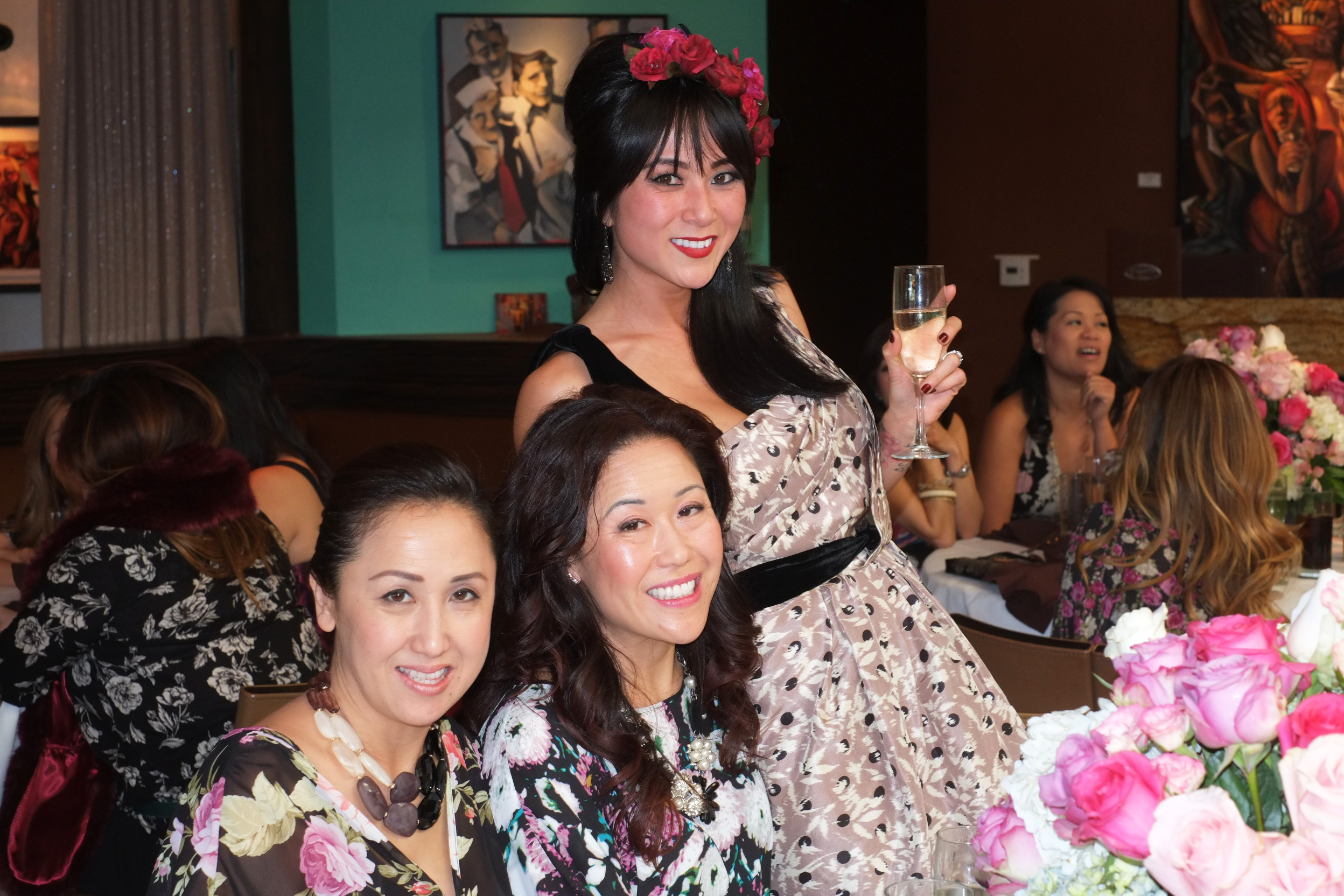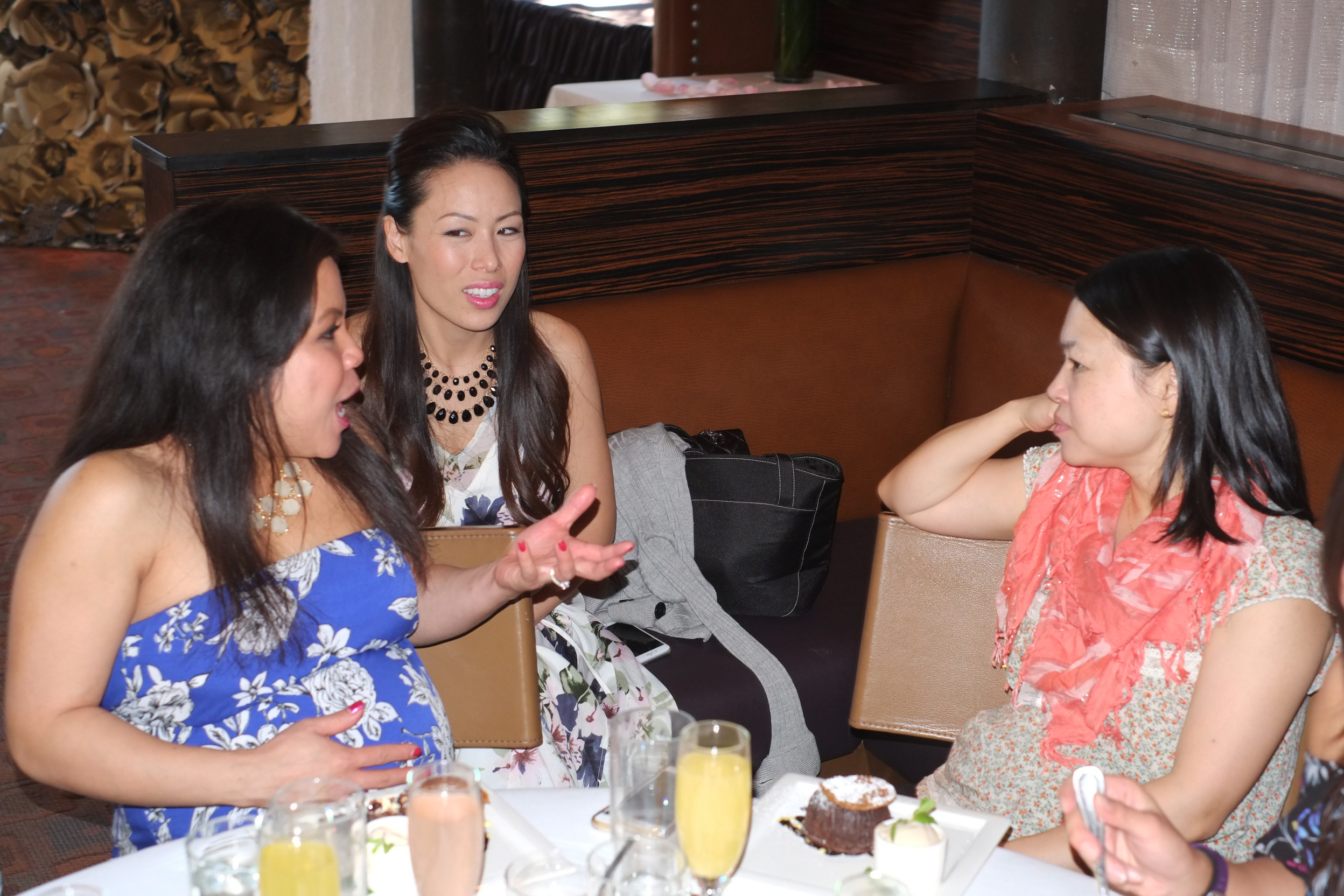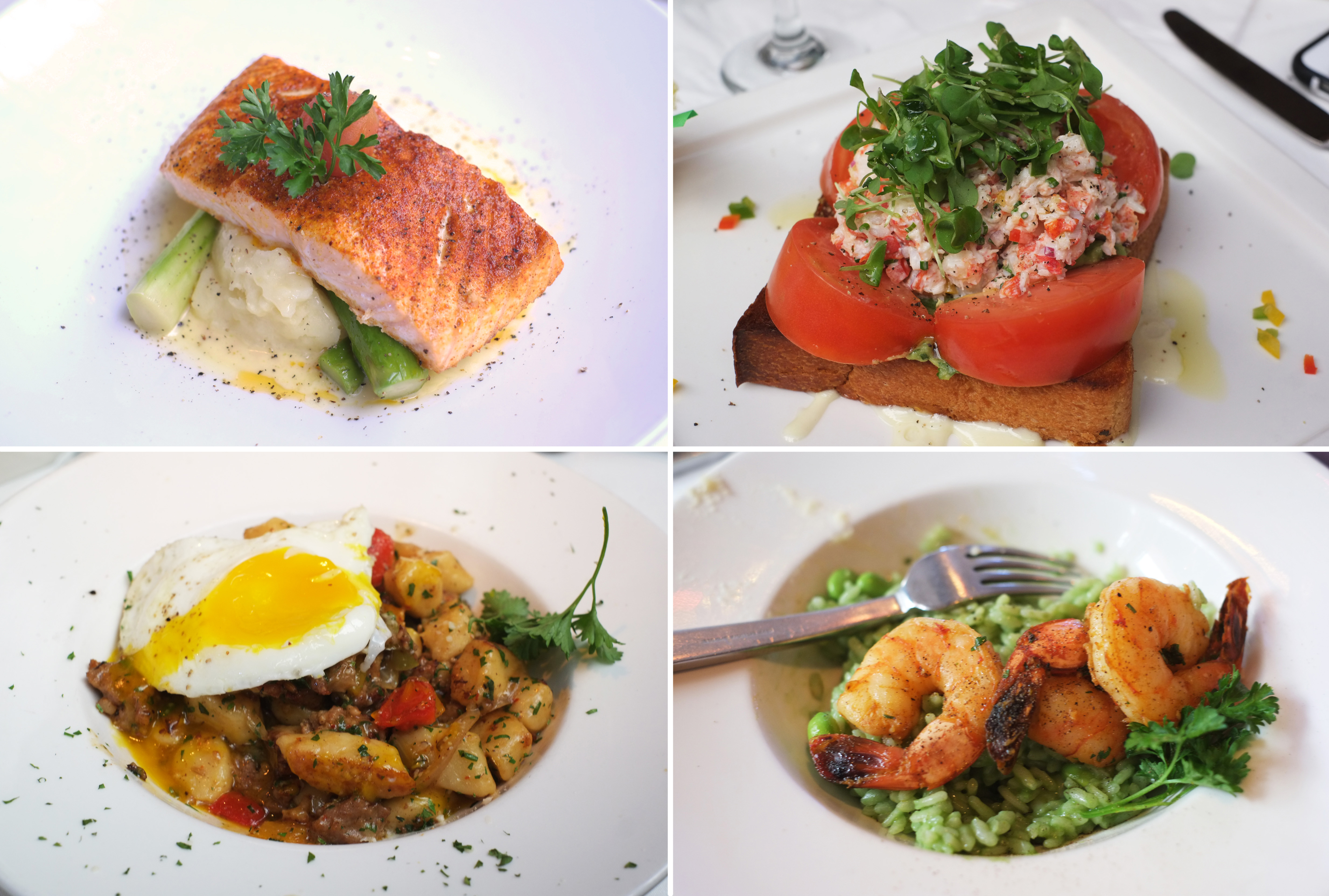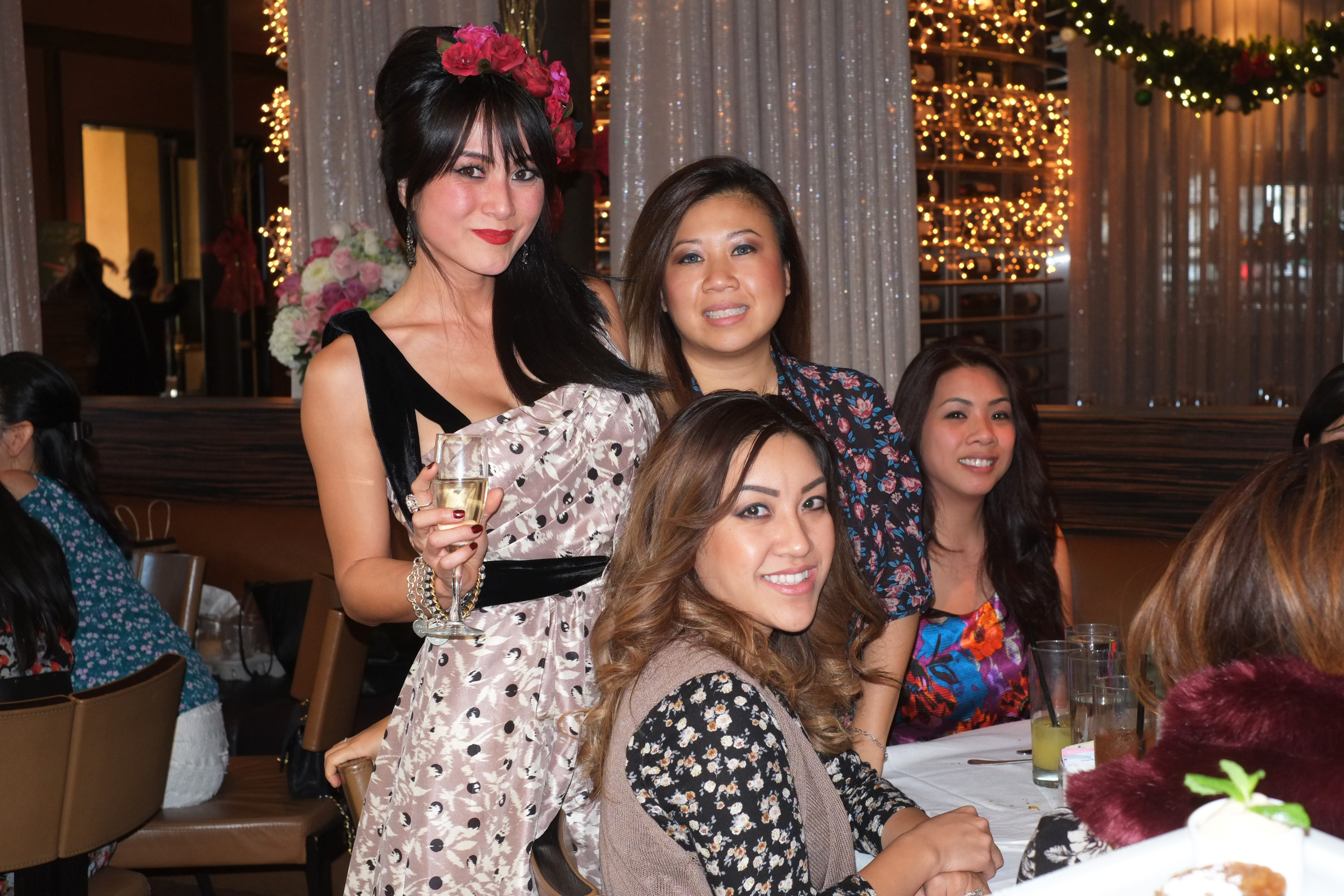 It's been quite the emotional ride as I half expected it would be, but seeing all my favorite faces all in one room had me melting into total mush!
There is no better feeling than bringing women from all different walks of my life together celebrating decades of devoted friendship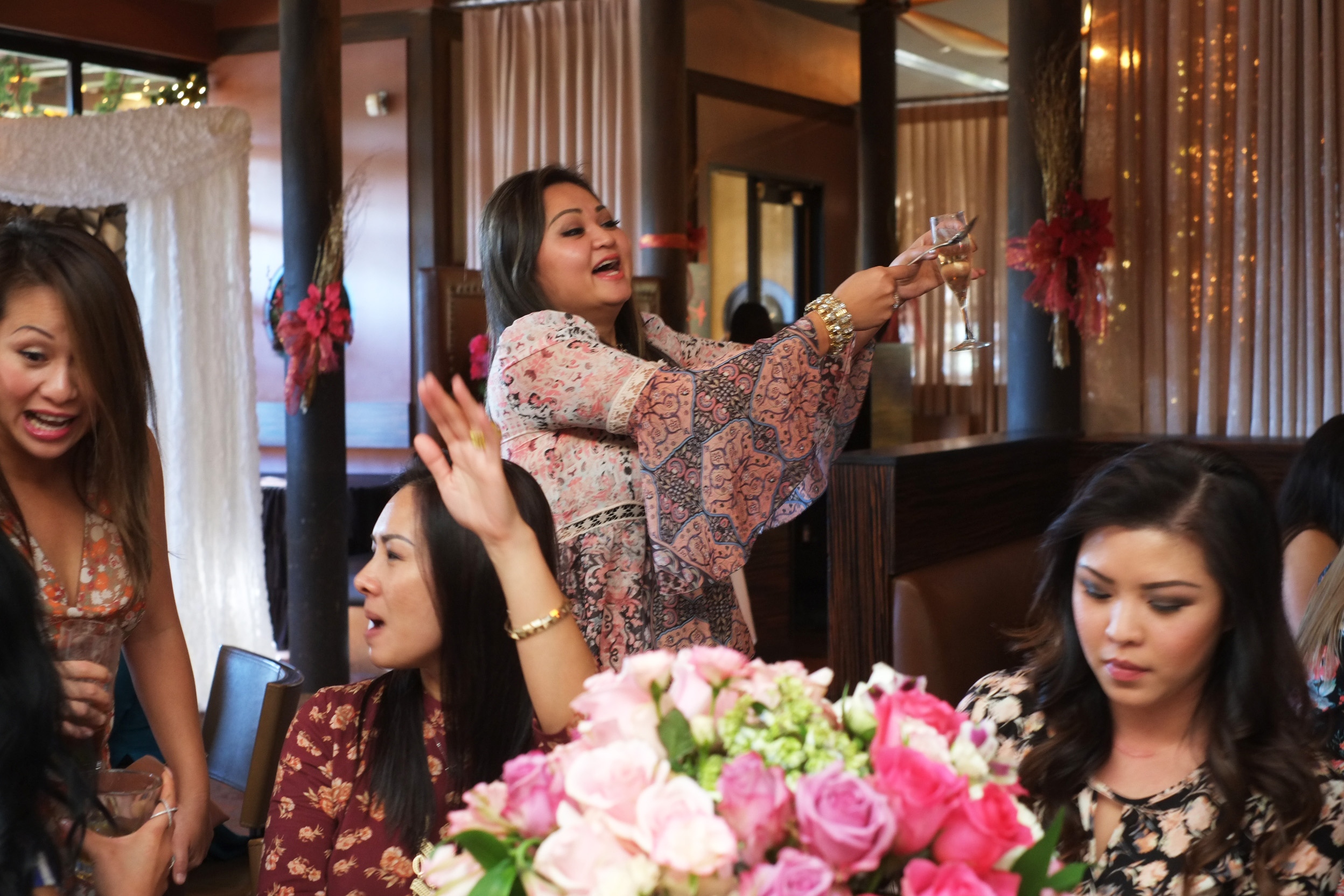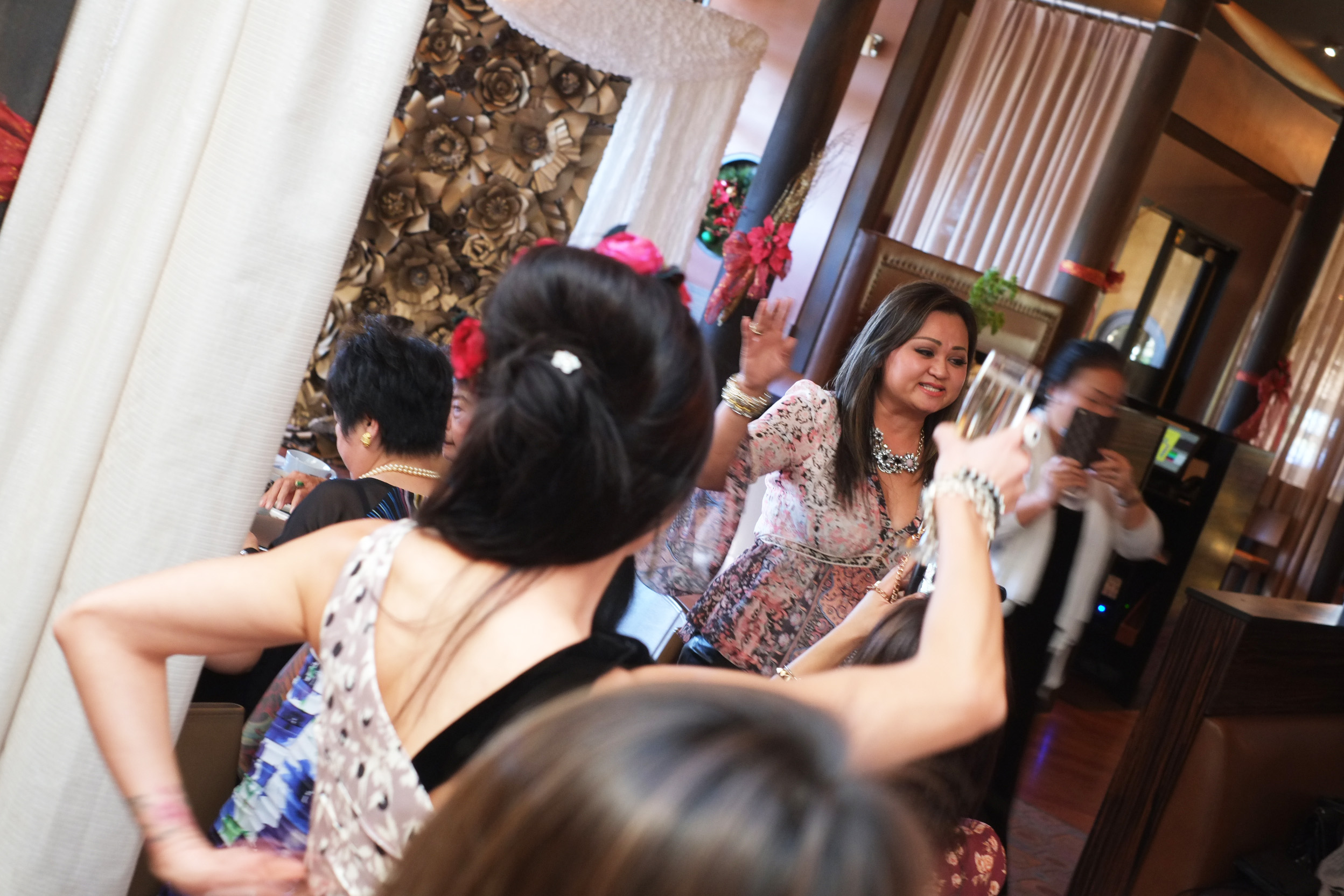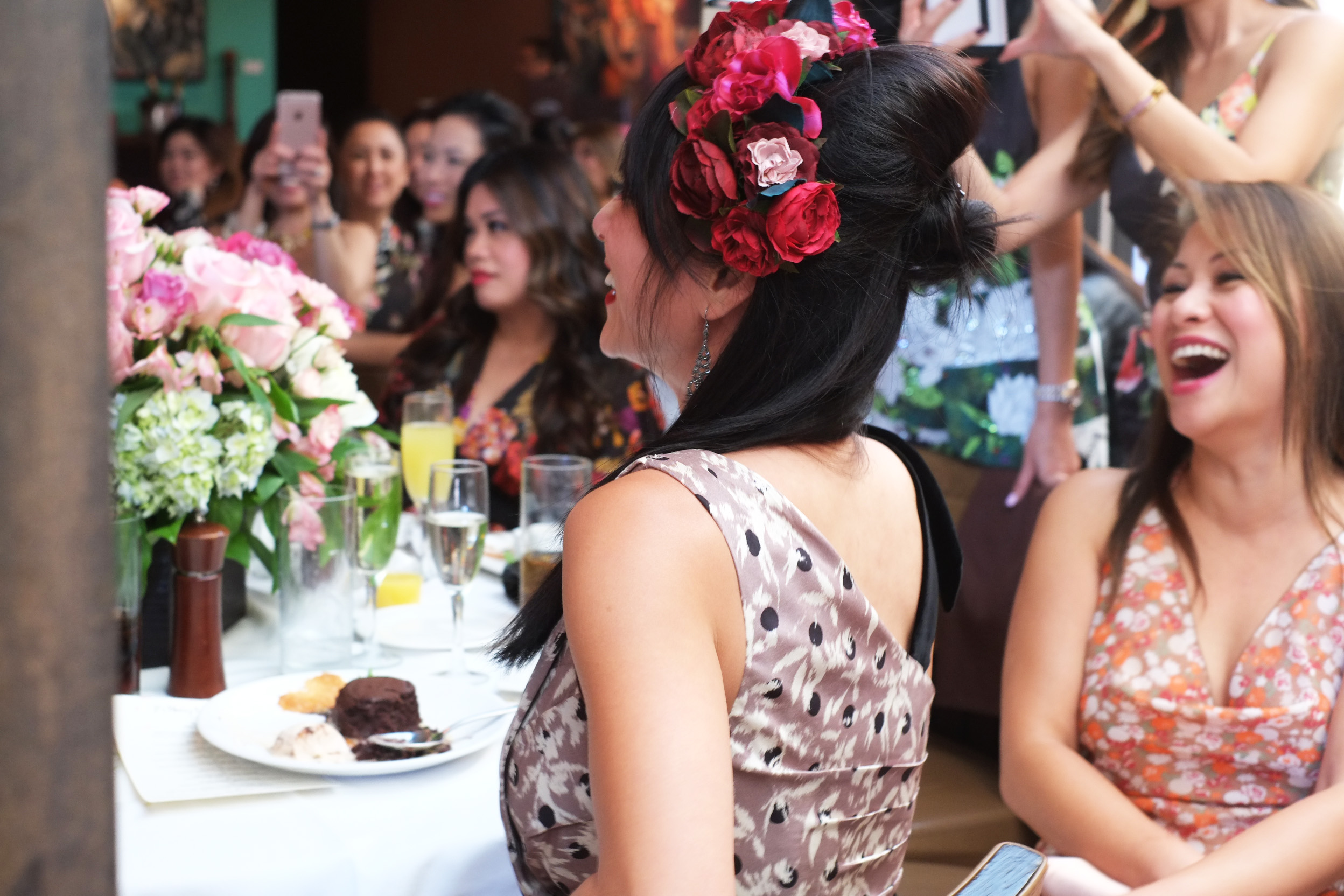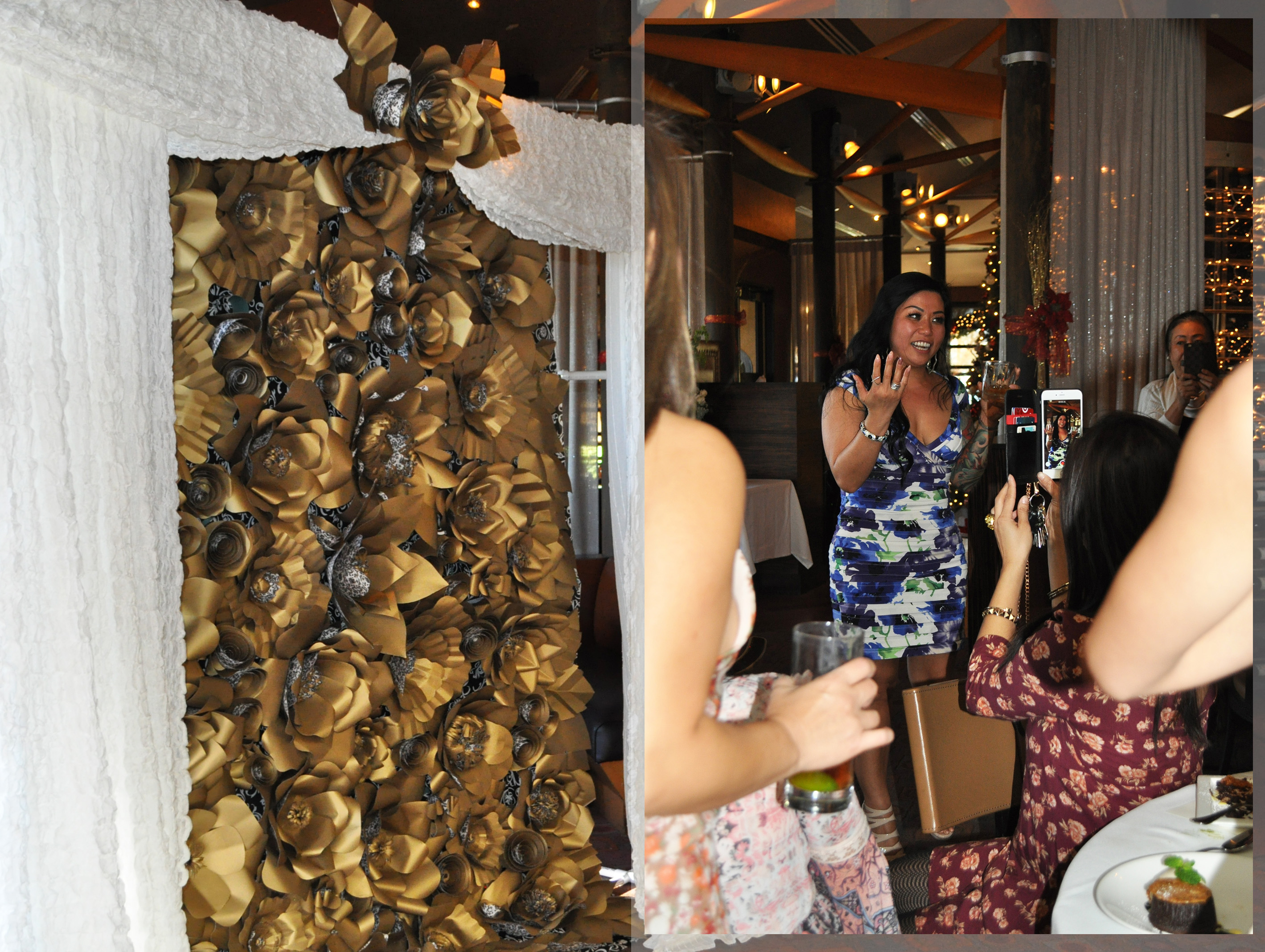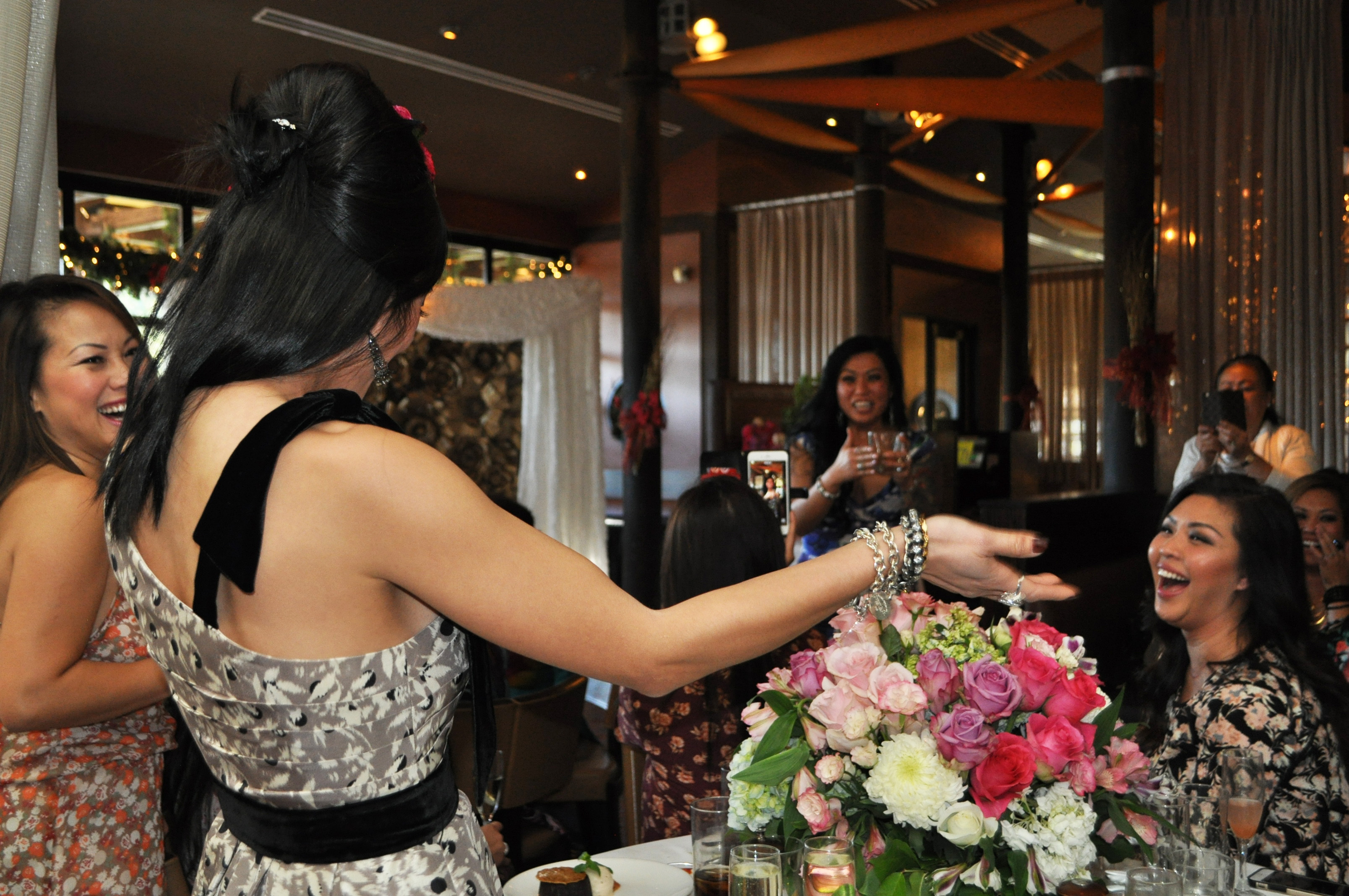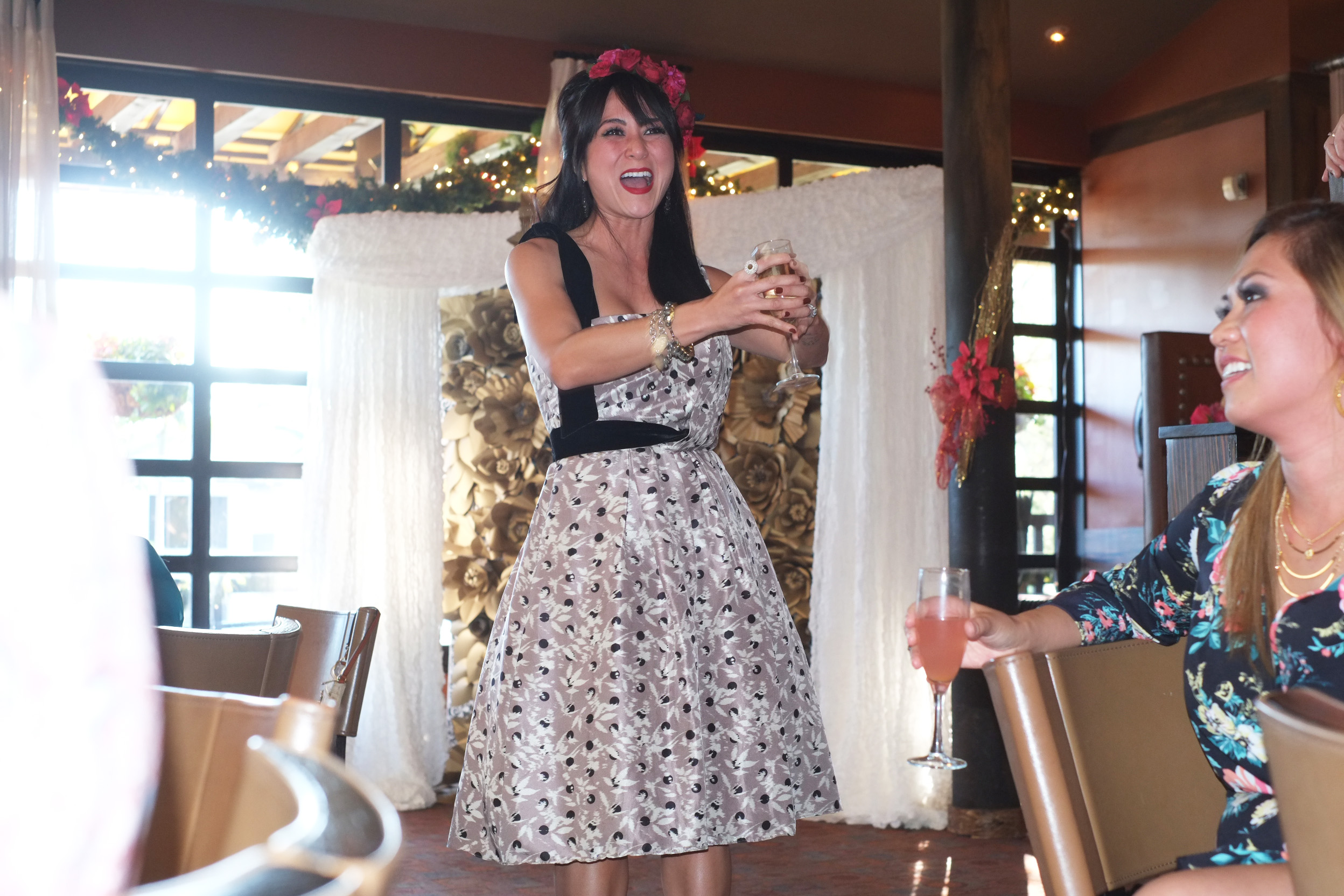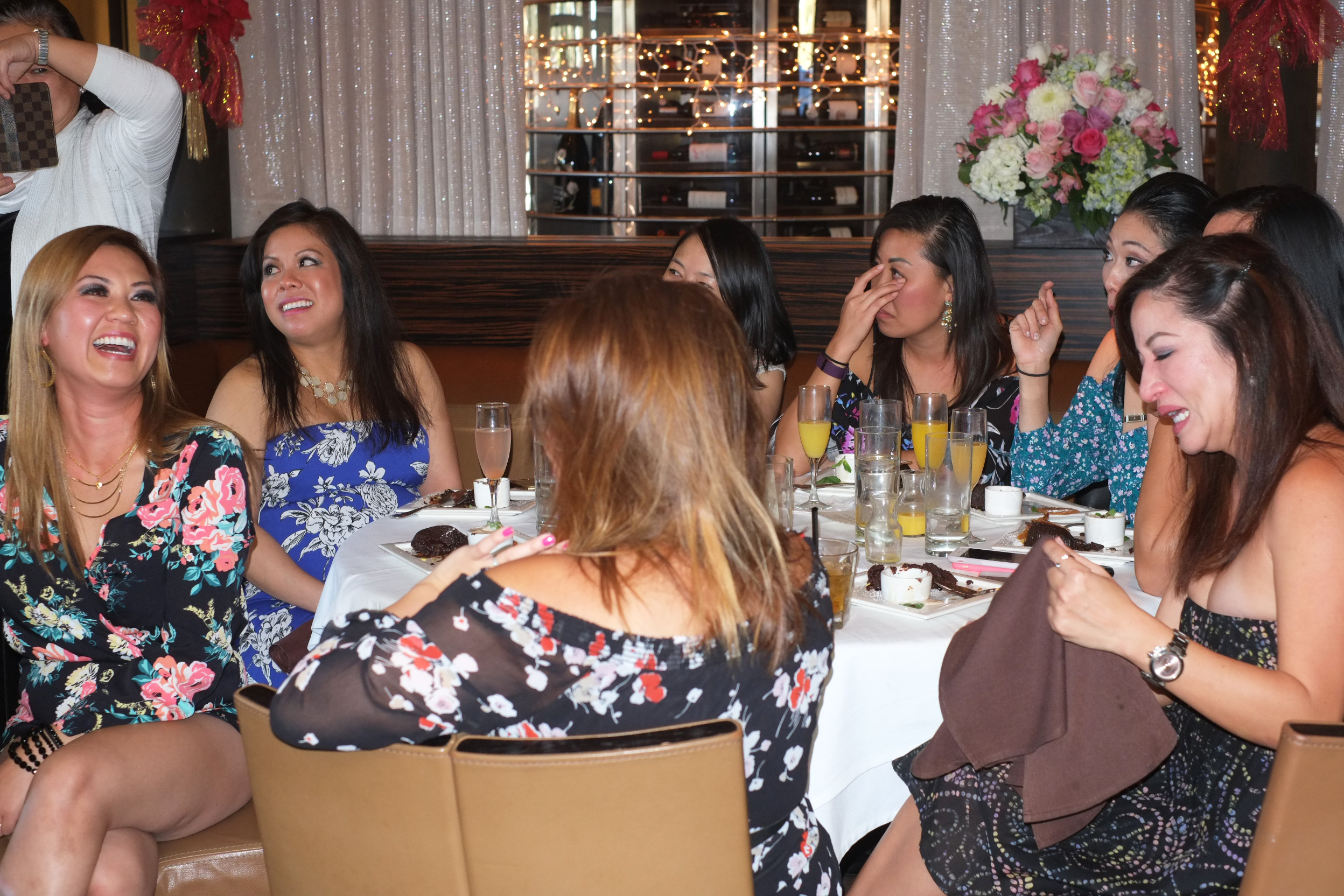 Emotional speeches left no dry eye in the house!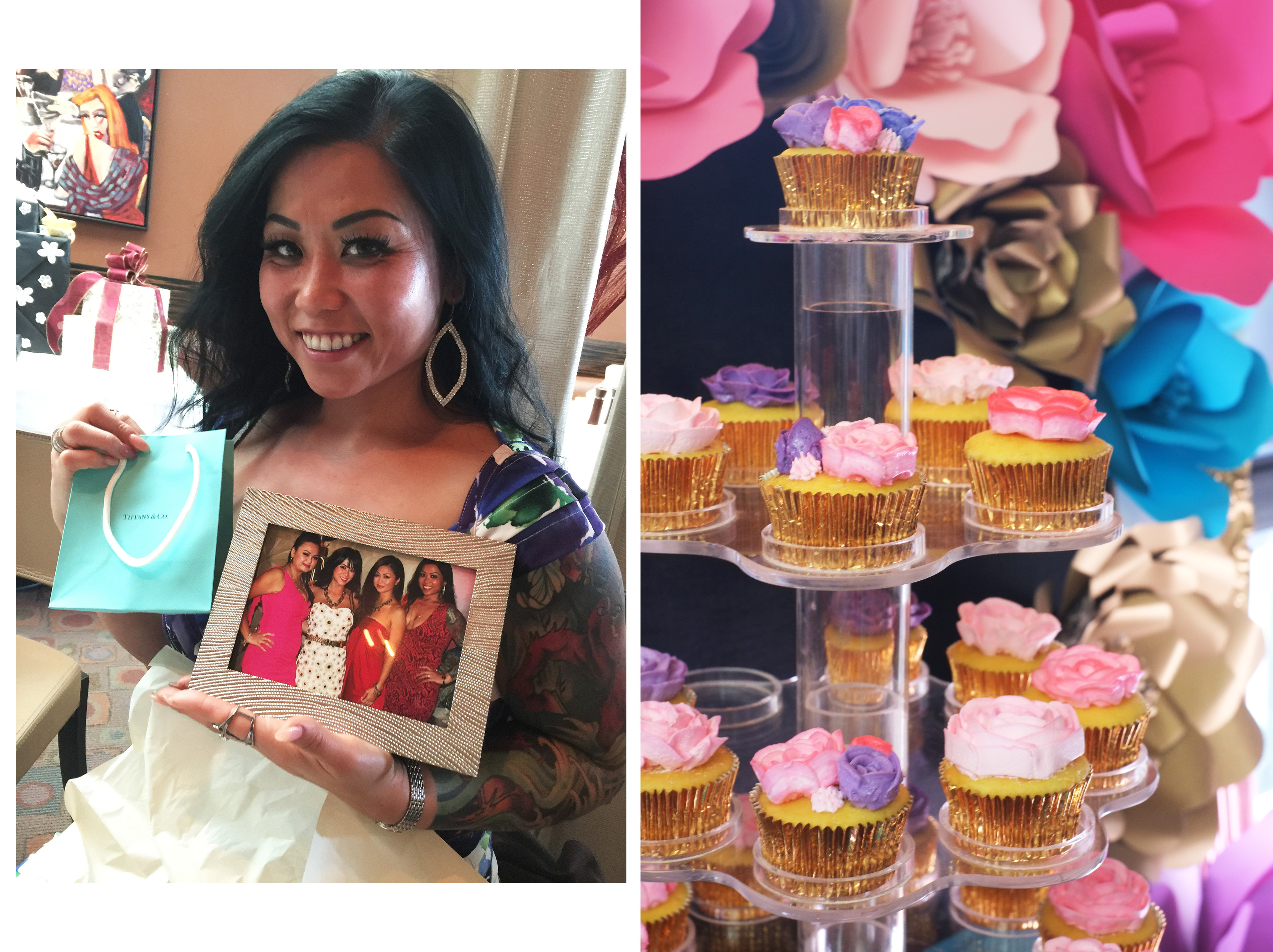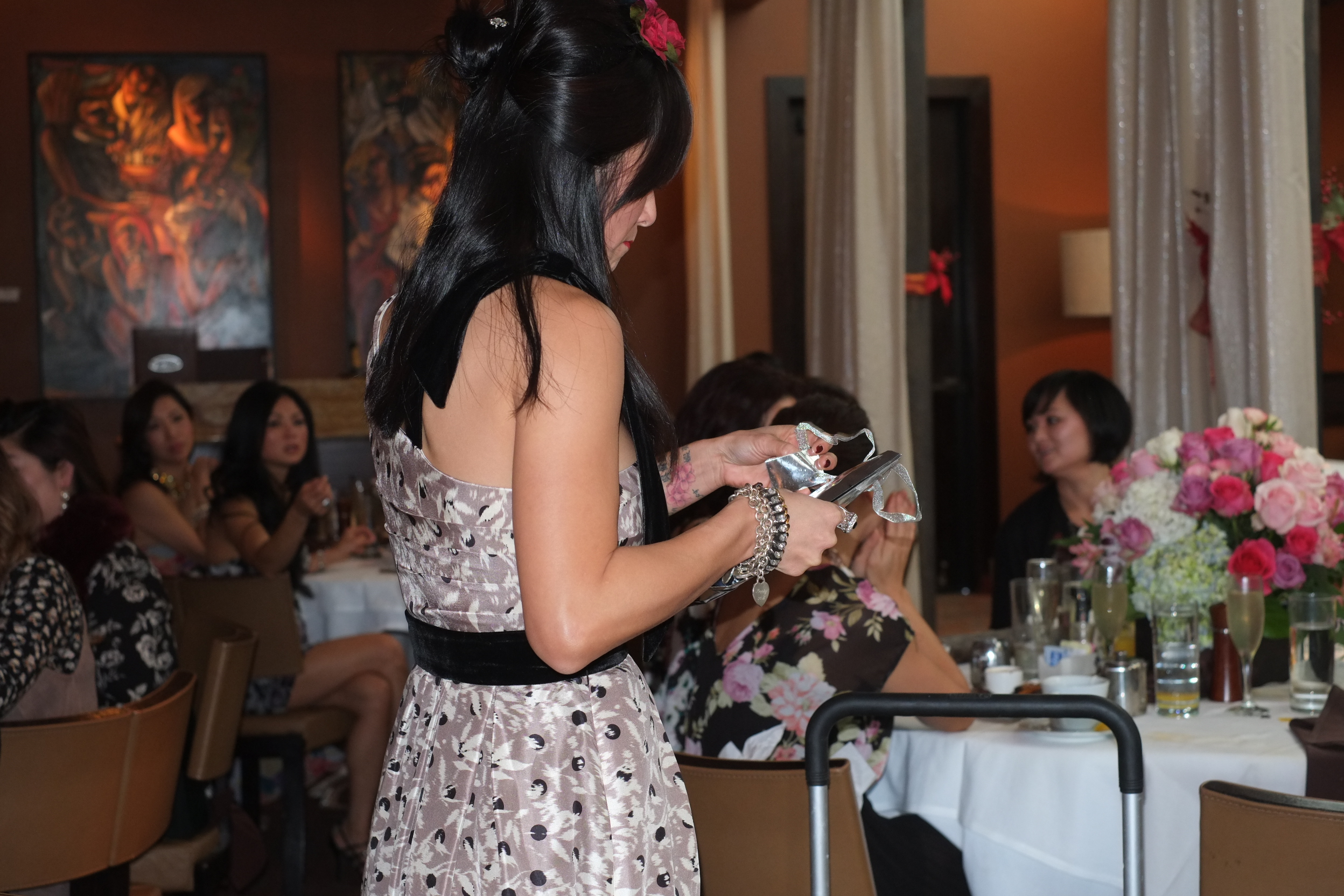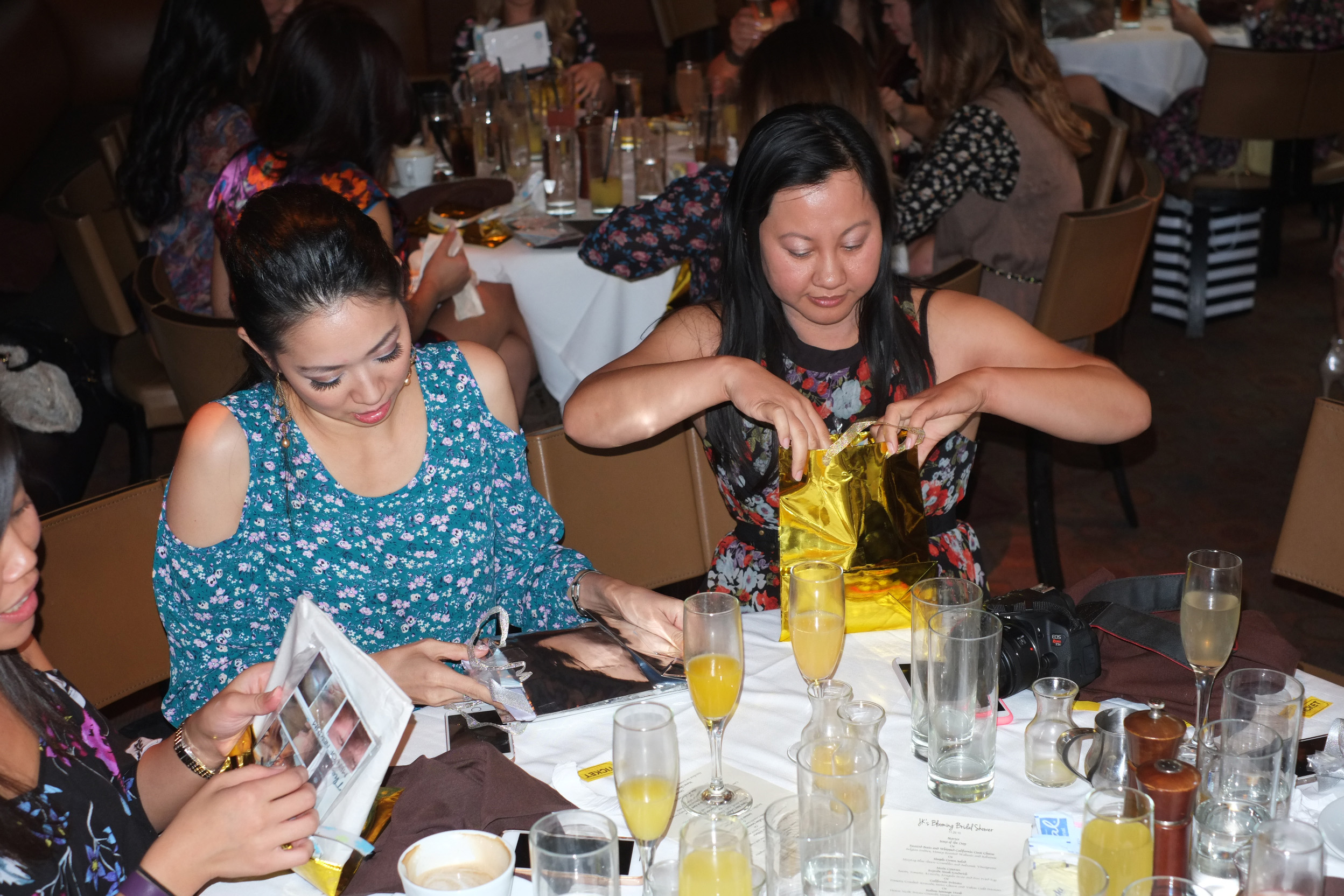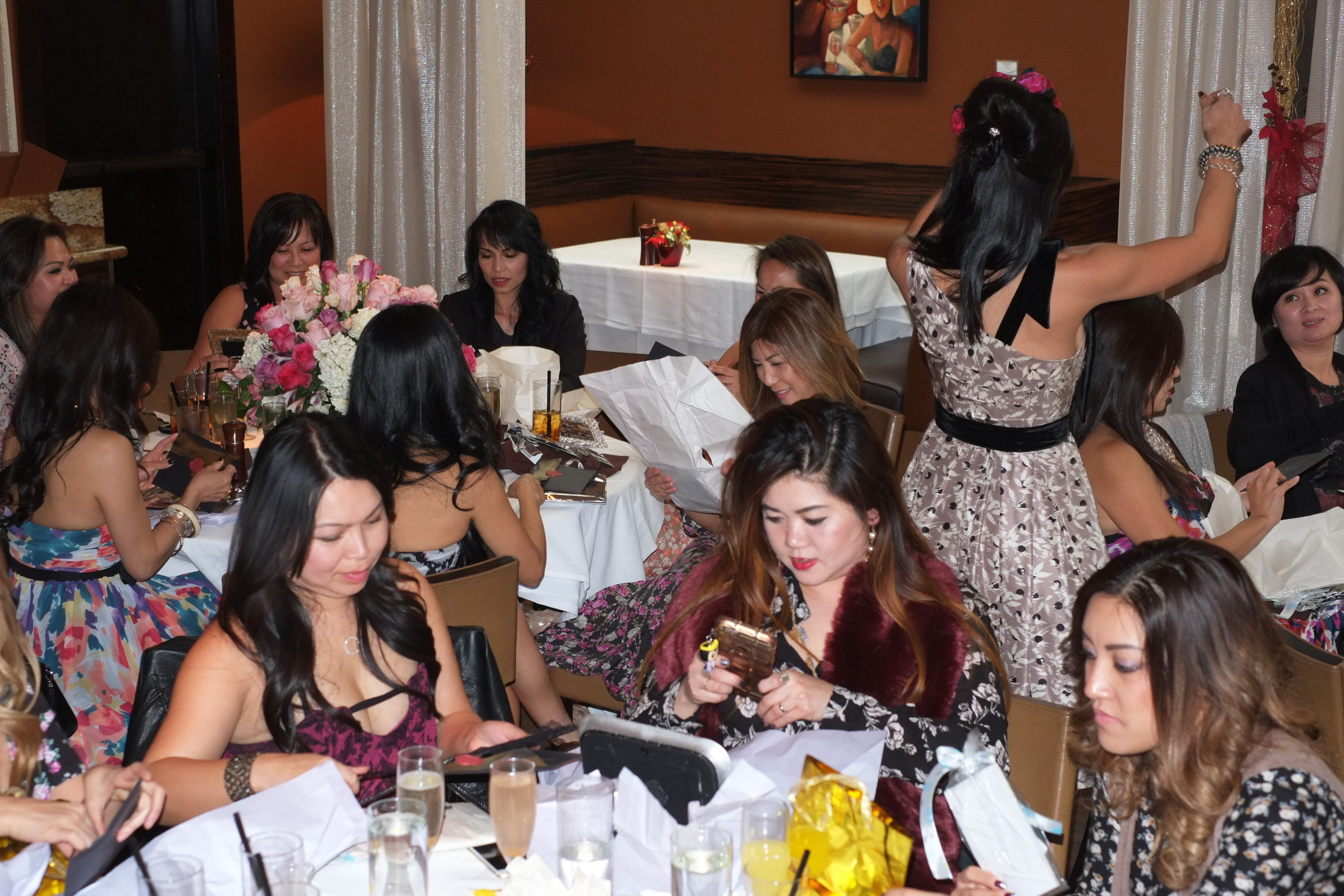 Gratitude is just not enough in some cases… I ABSOLUTELY had to show these babes how much I REALLY do love and appreciate them!  Gifts for the girls and the long-awaited wedding invitation in tow!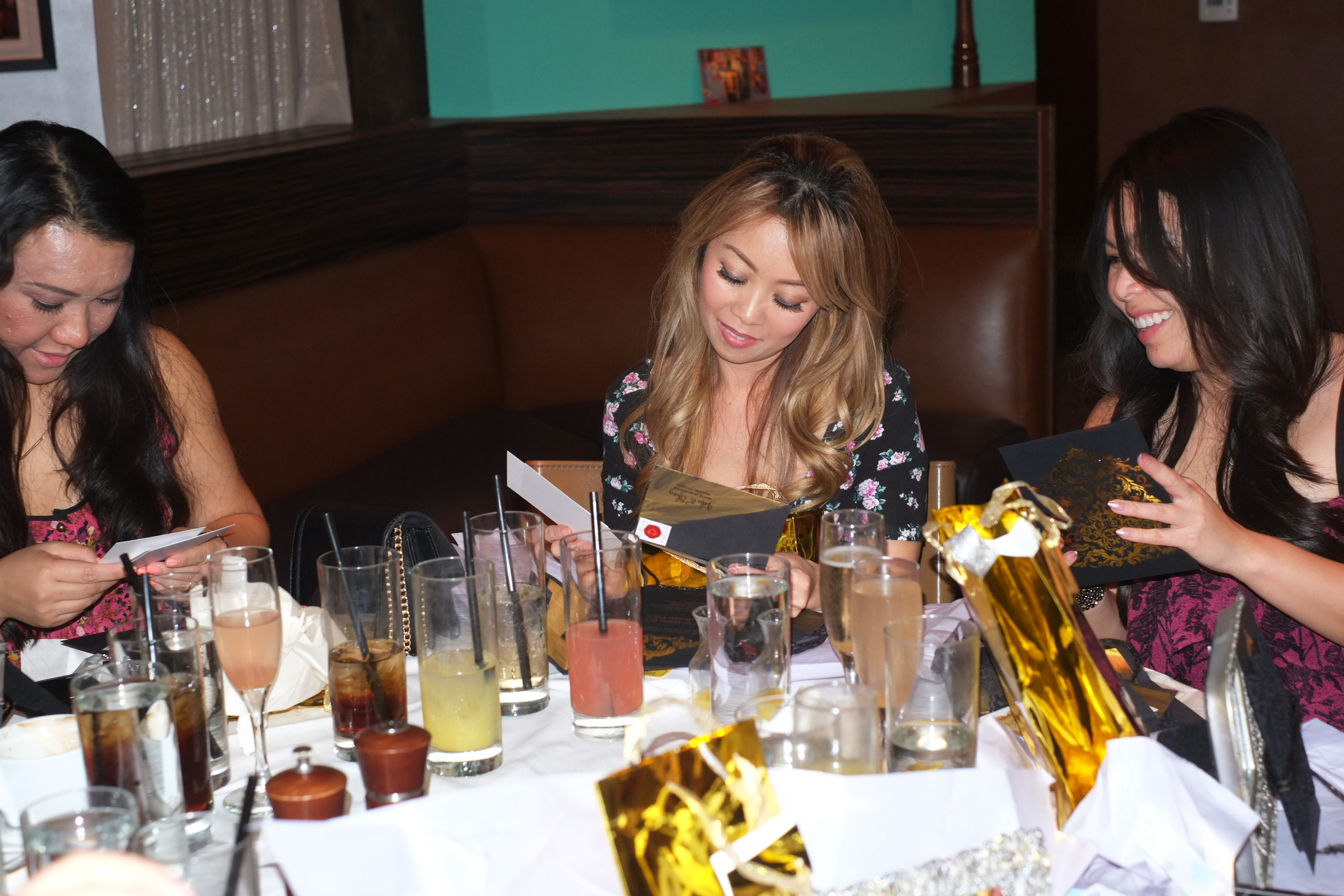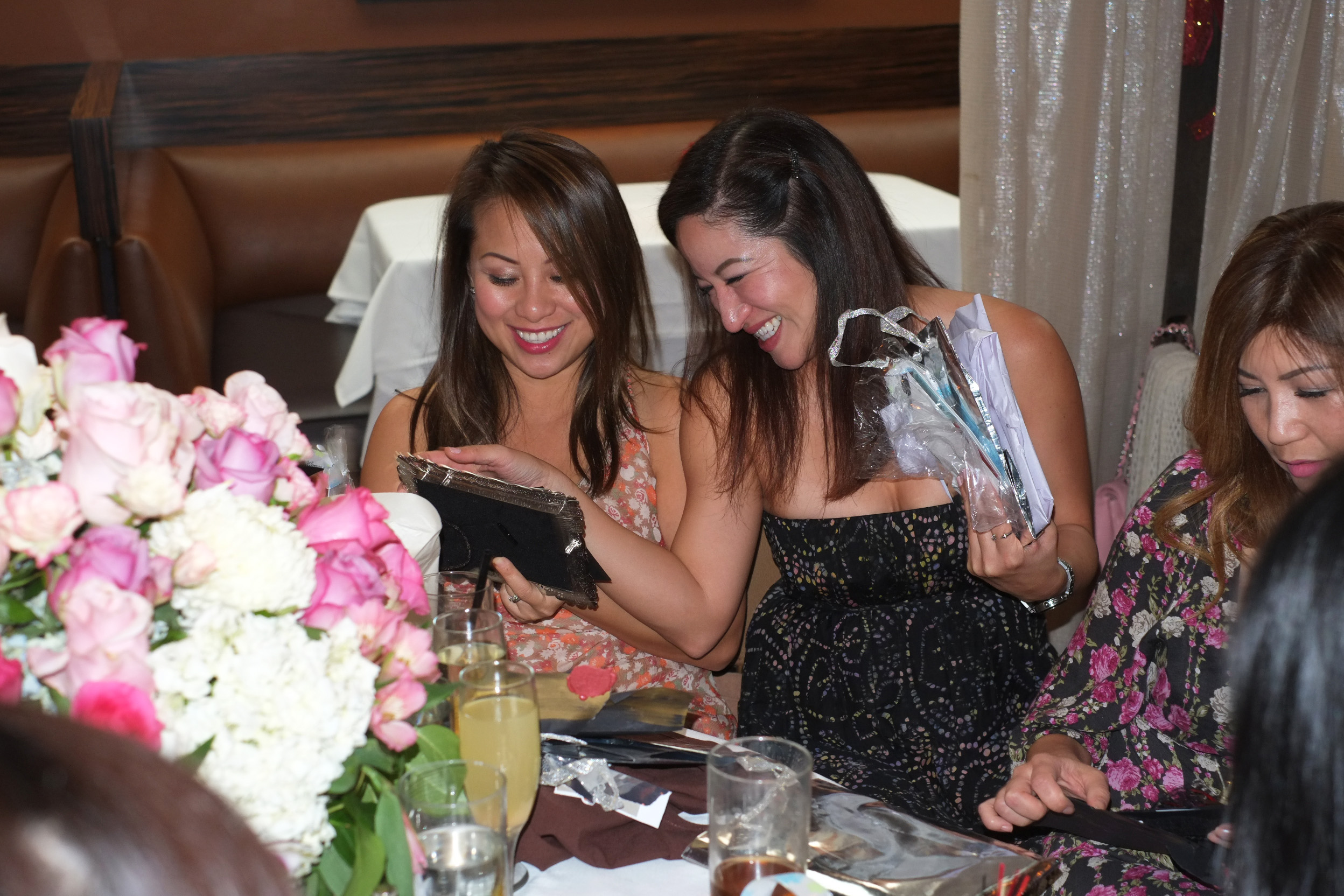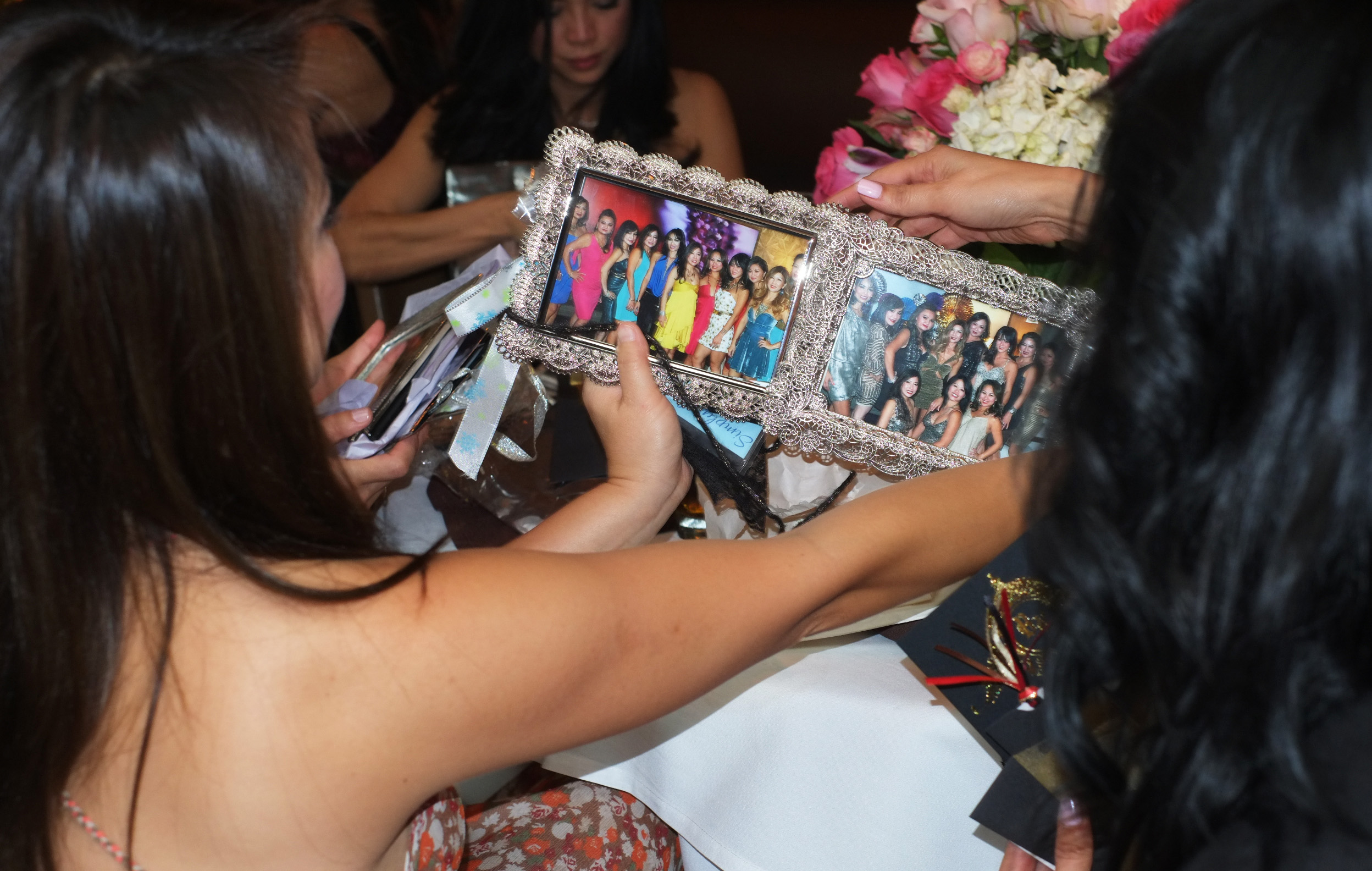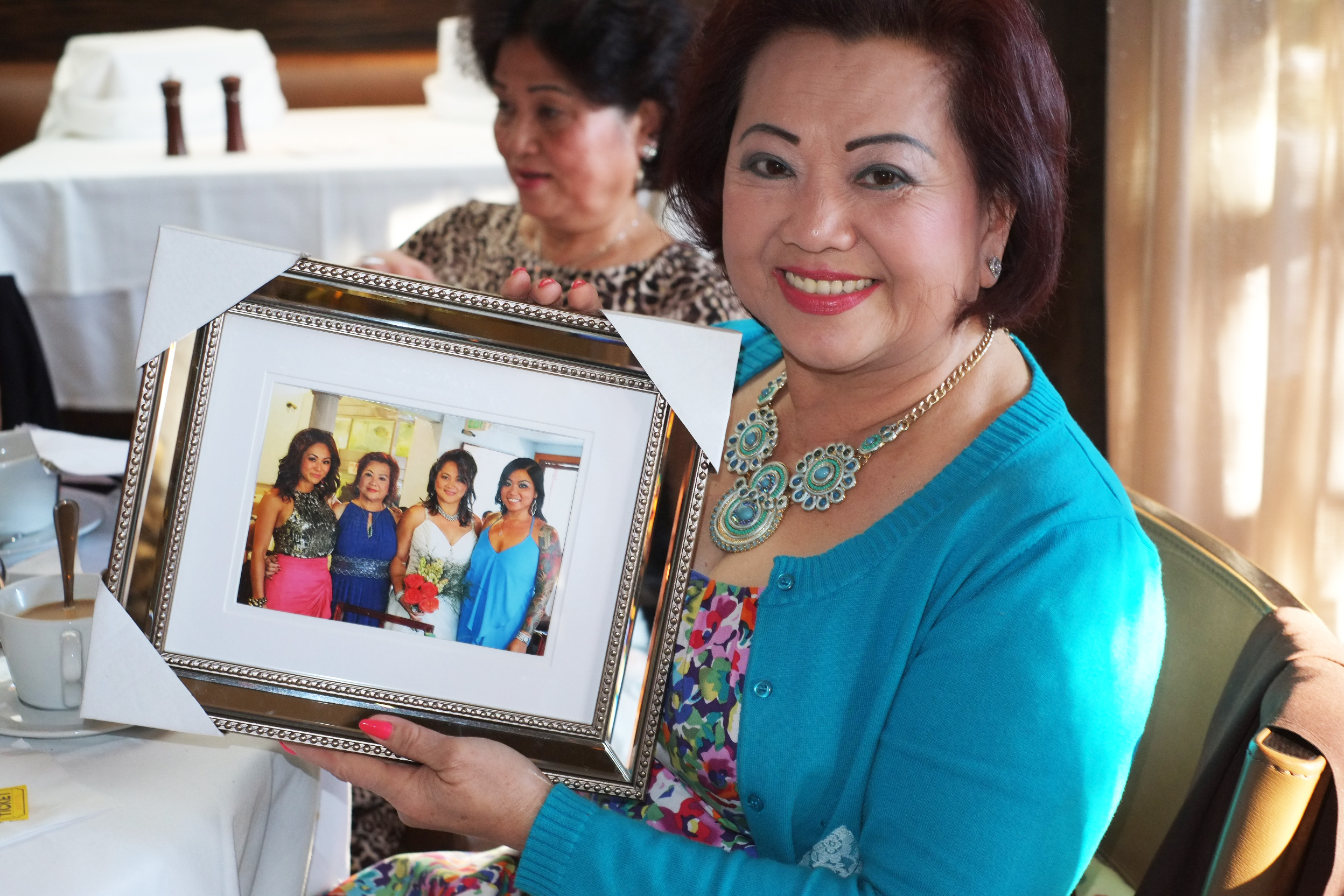 Now it's my turn to receive the gifts tee hee 😀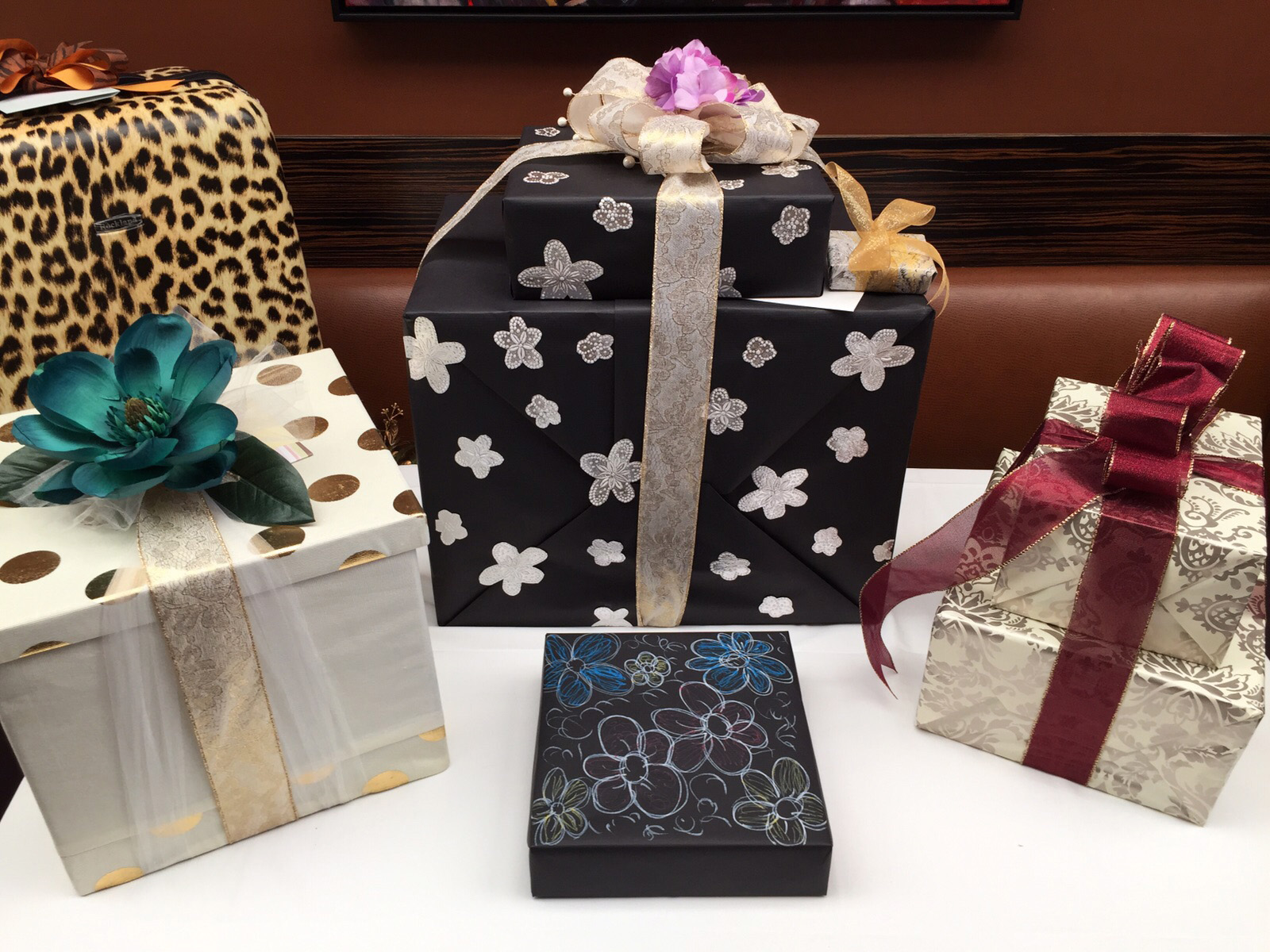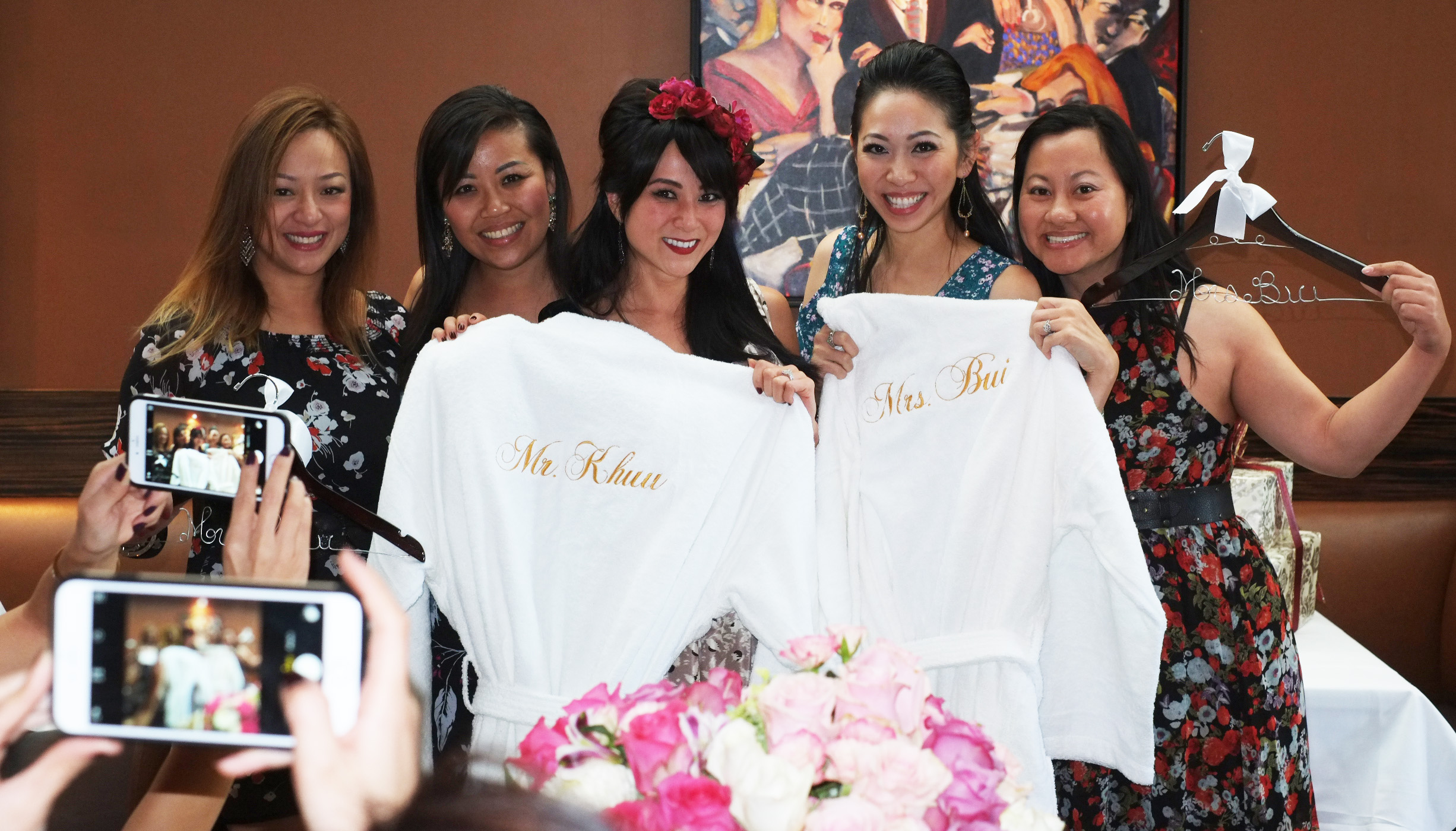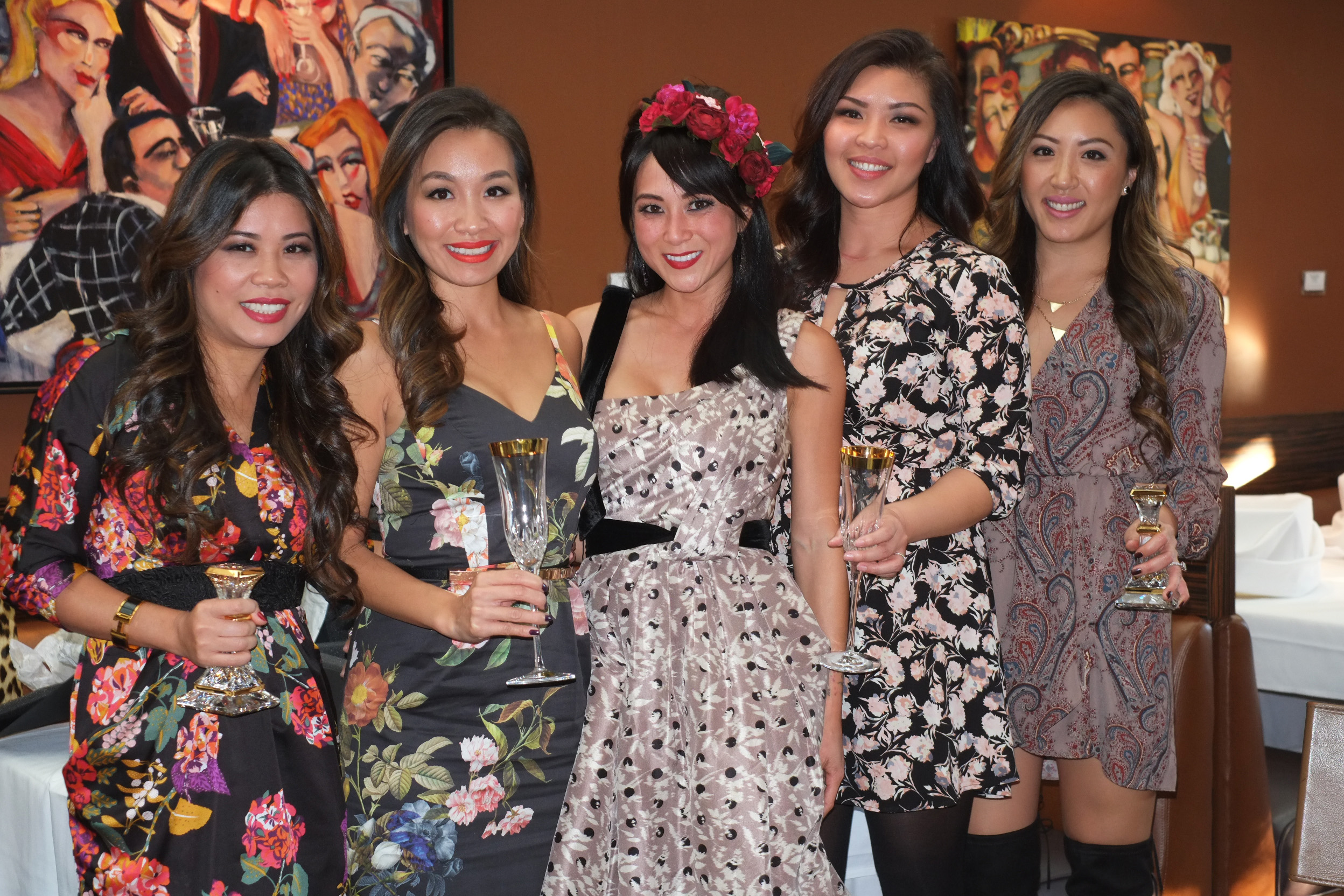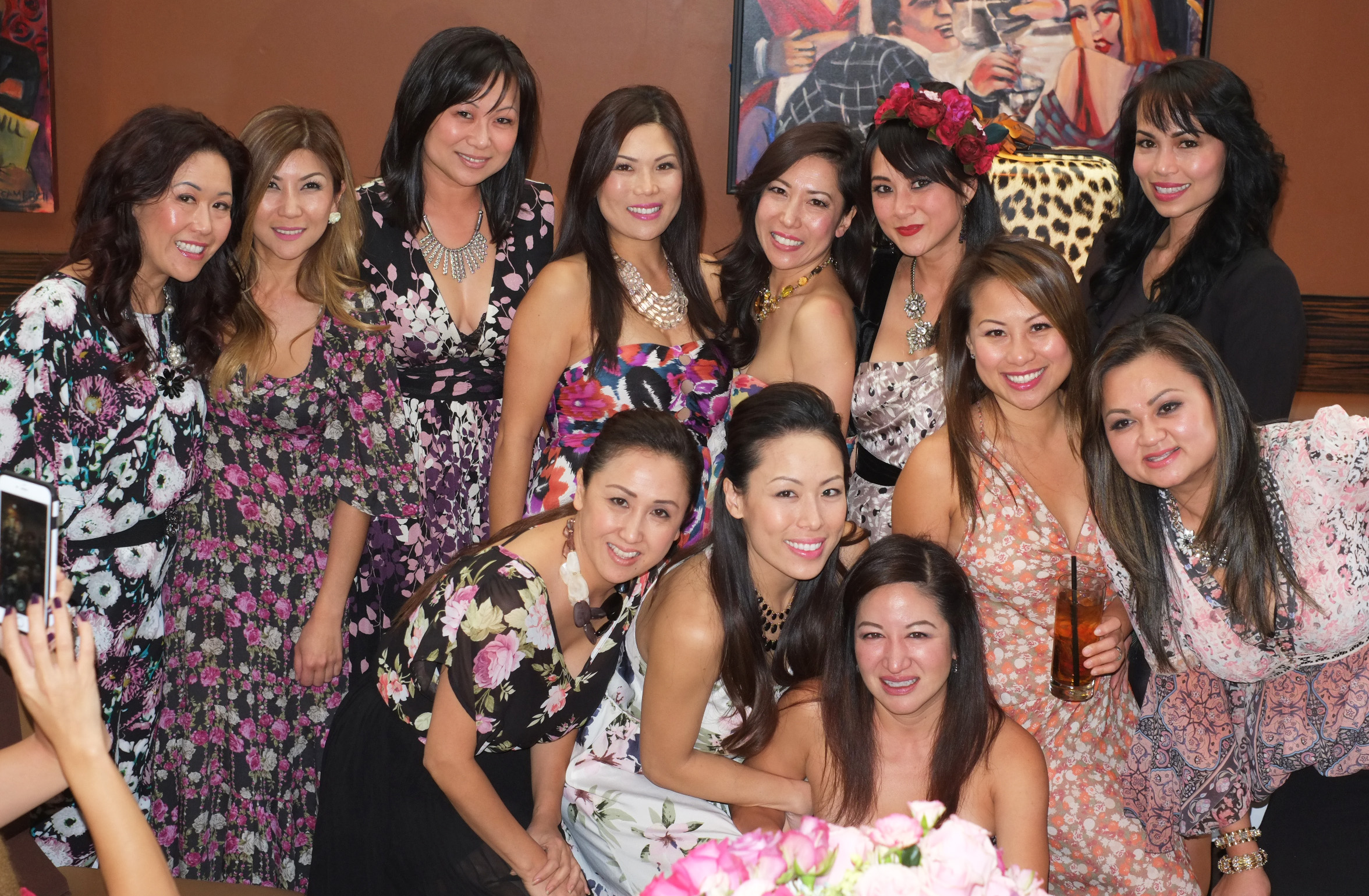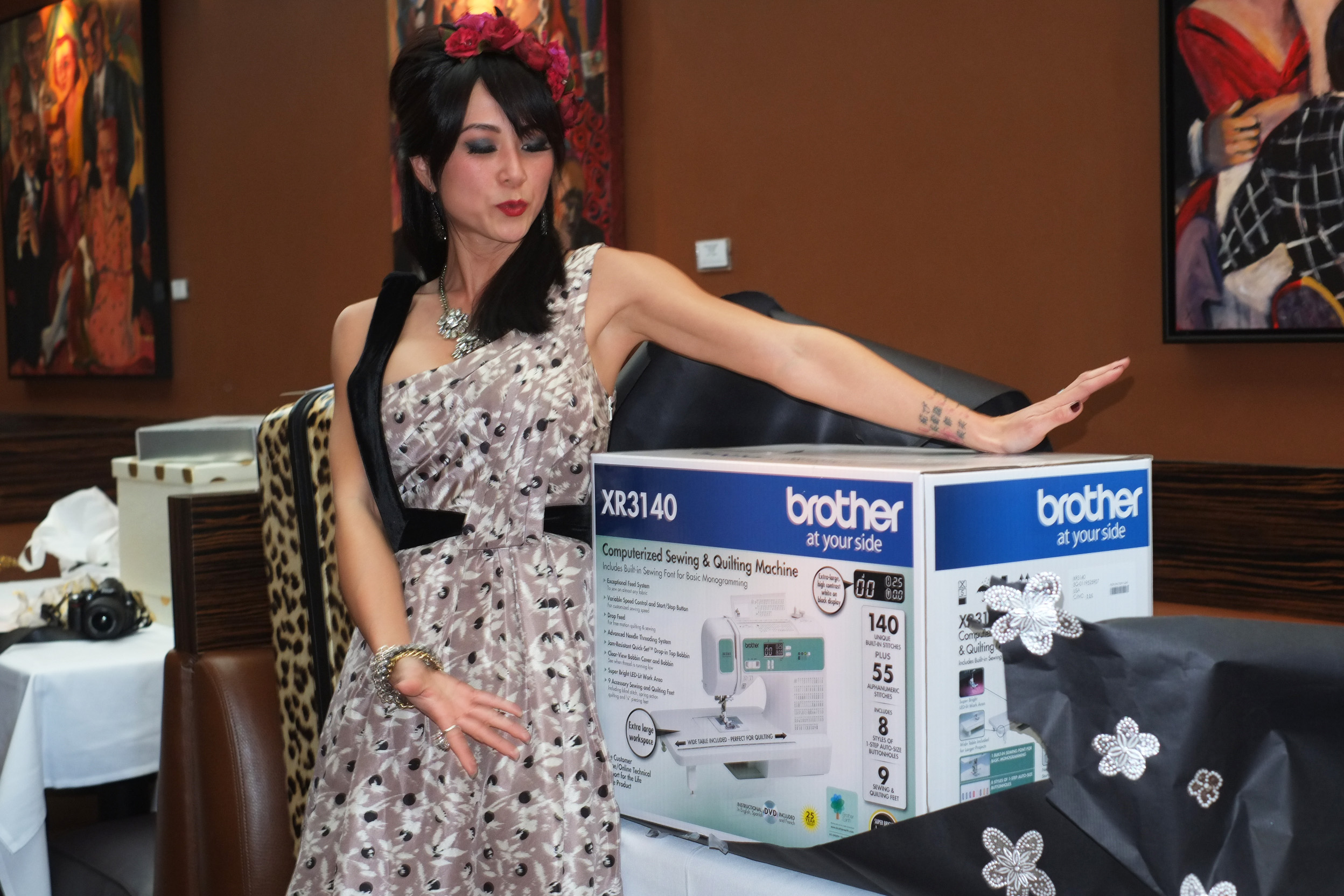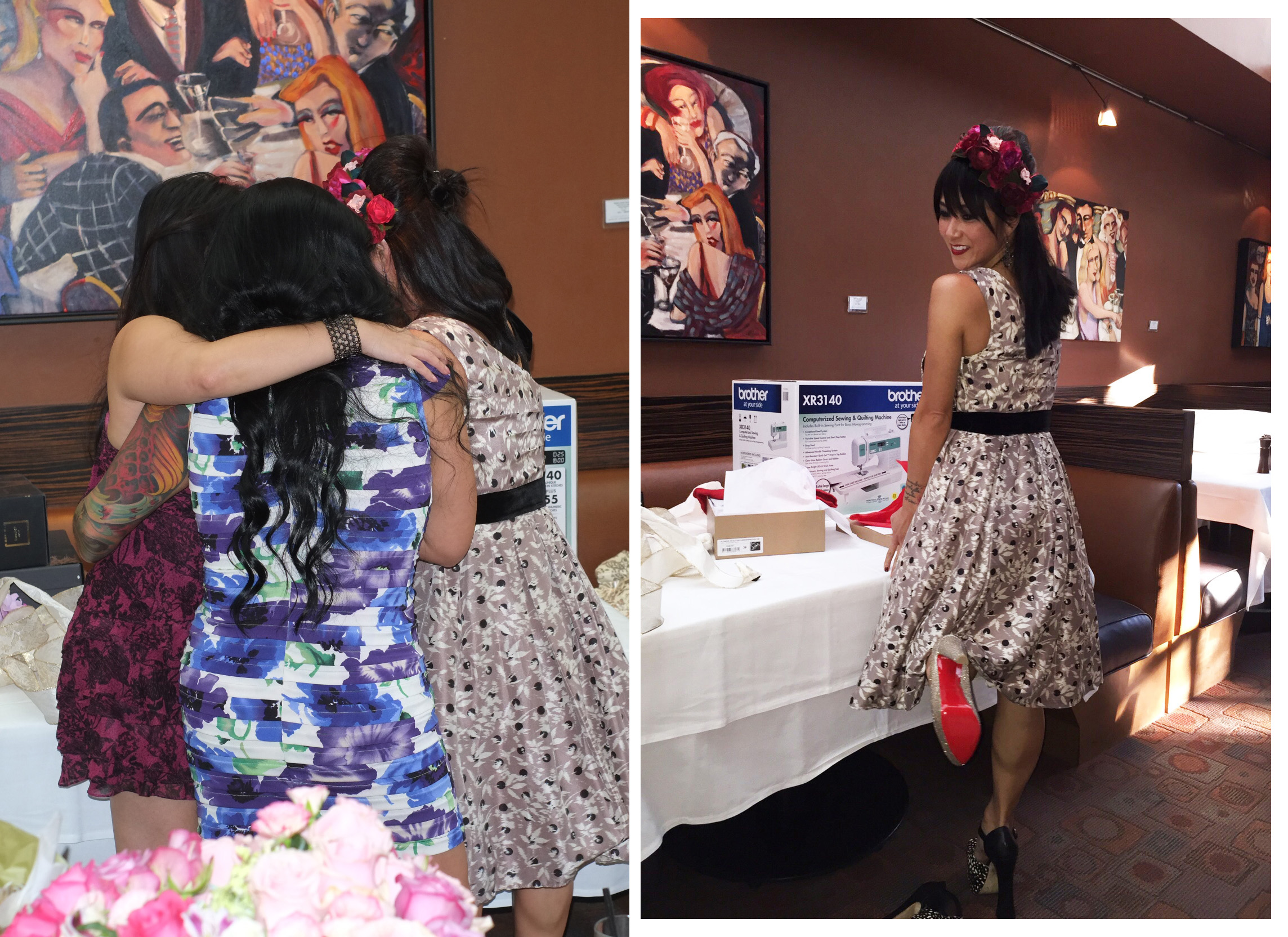 If you know me personally, you would know that I absolutely NEVER ever ever ever ever ever wanted a wedding, lol. I am not that girl who sits here fantasizing about the perfect dress/ venue/ flowers/ photos, the list goes on and on.  But fantasizing about décor and design? That's more like me babes.  But the planning portion and all the hoopla involved? Fuhgettaboutit! I plan for a living so I knew all the crazy details that would be involved but I really do "get" it now.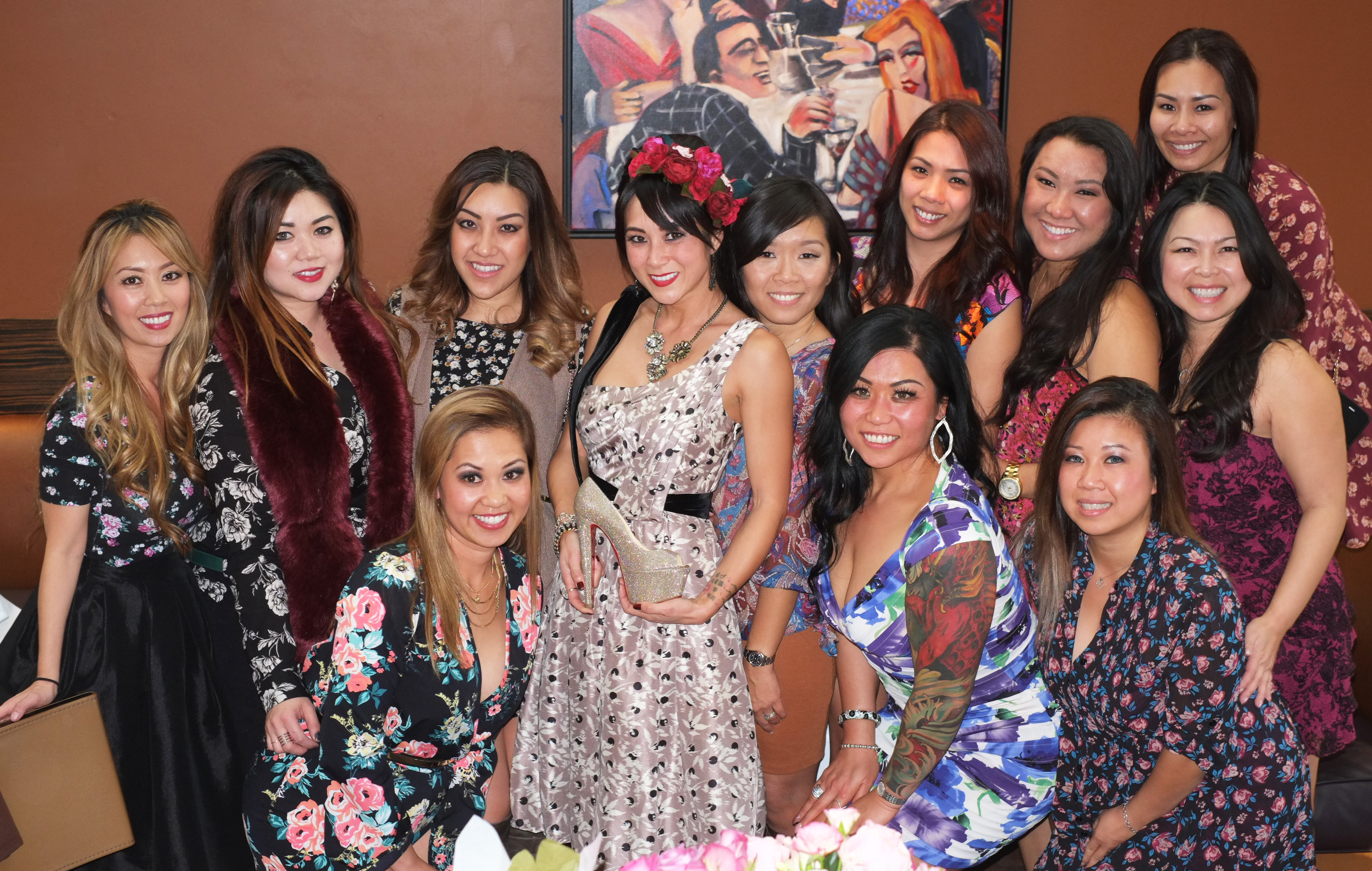 It's NOT for you.  Nor him.  It's for
THEM
.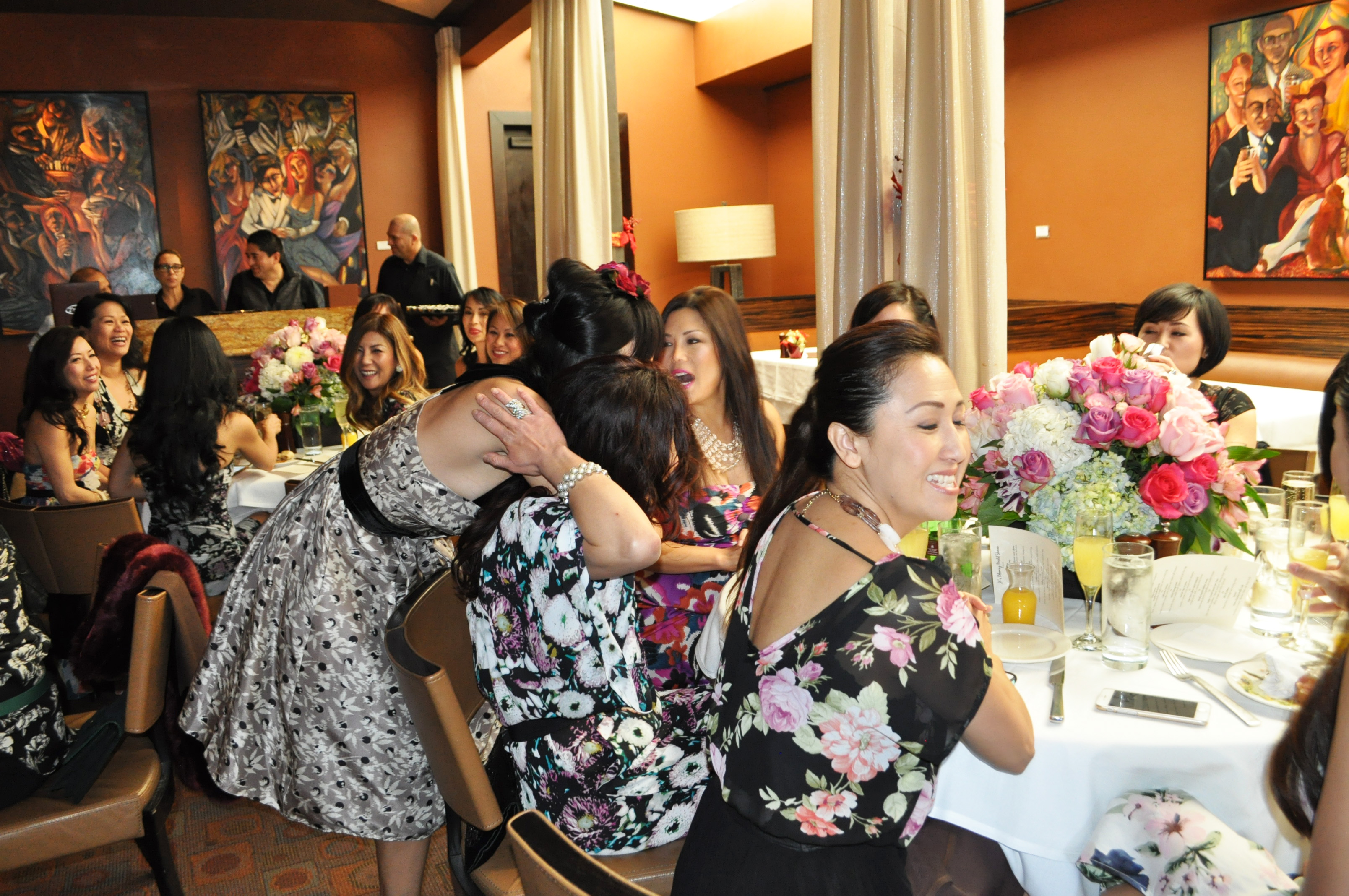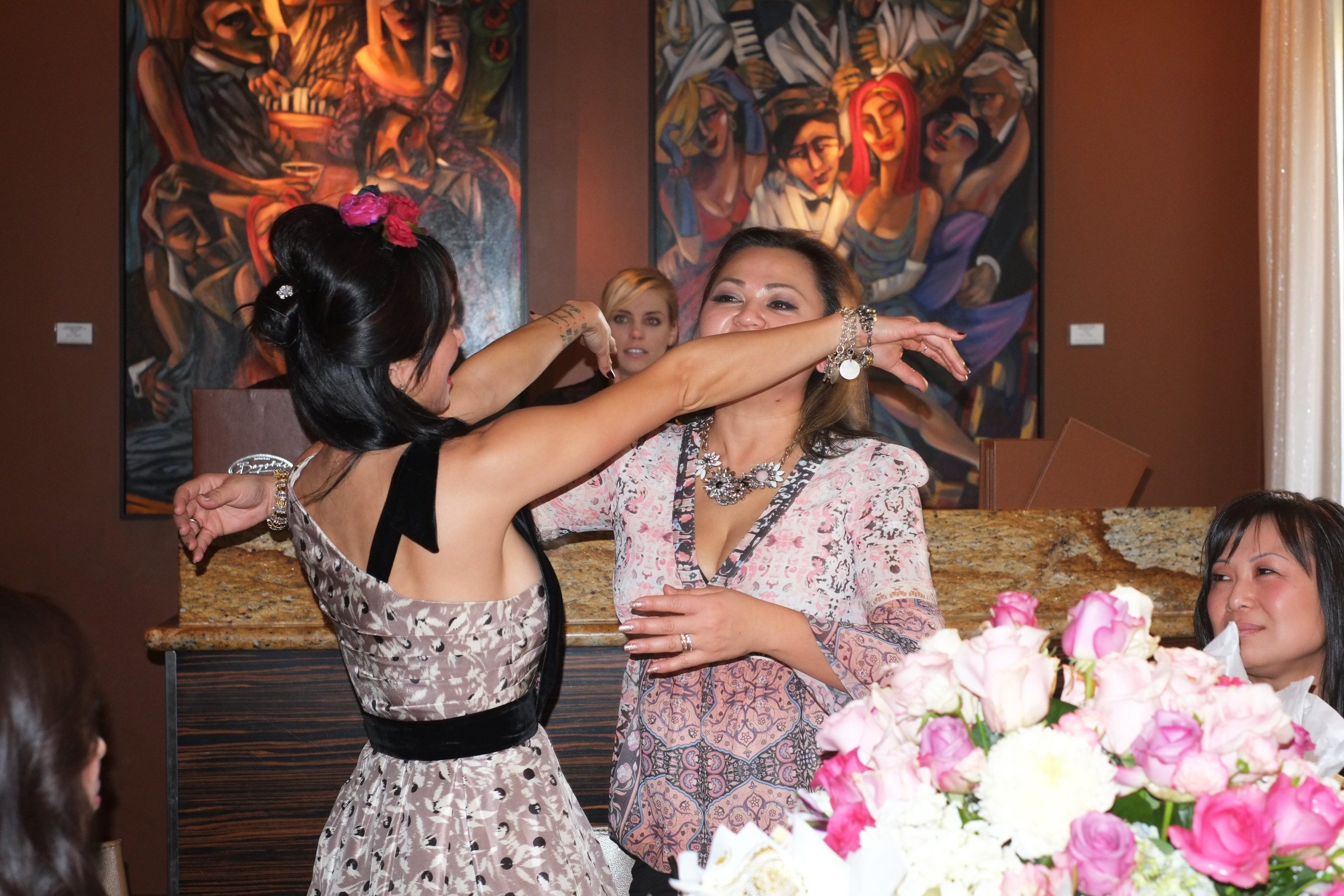 The family who raised you. The friends who never left your side.  The ones who would
ride-or-die
through thick and through thin, through bad breakups, through failed ventures, through trials and tribulations, really through it all.  The
ones who remain
are the ones who I'm really planning this wedding for.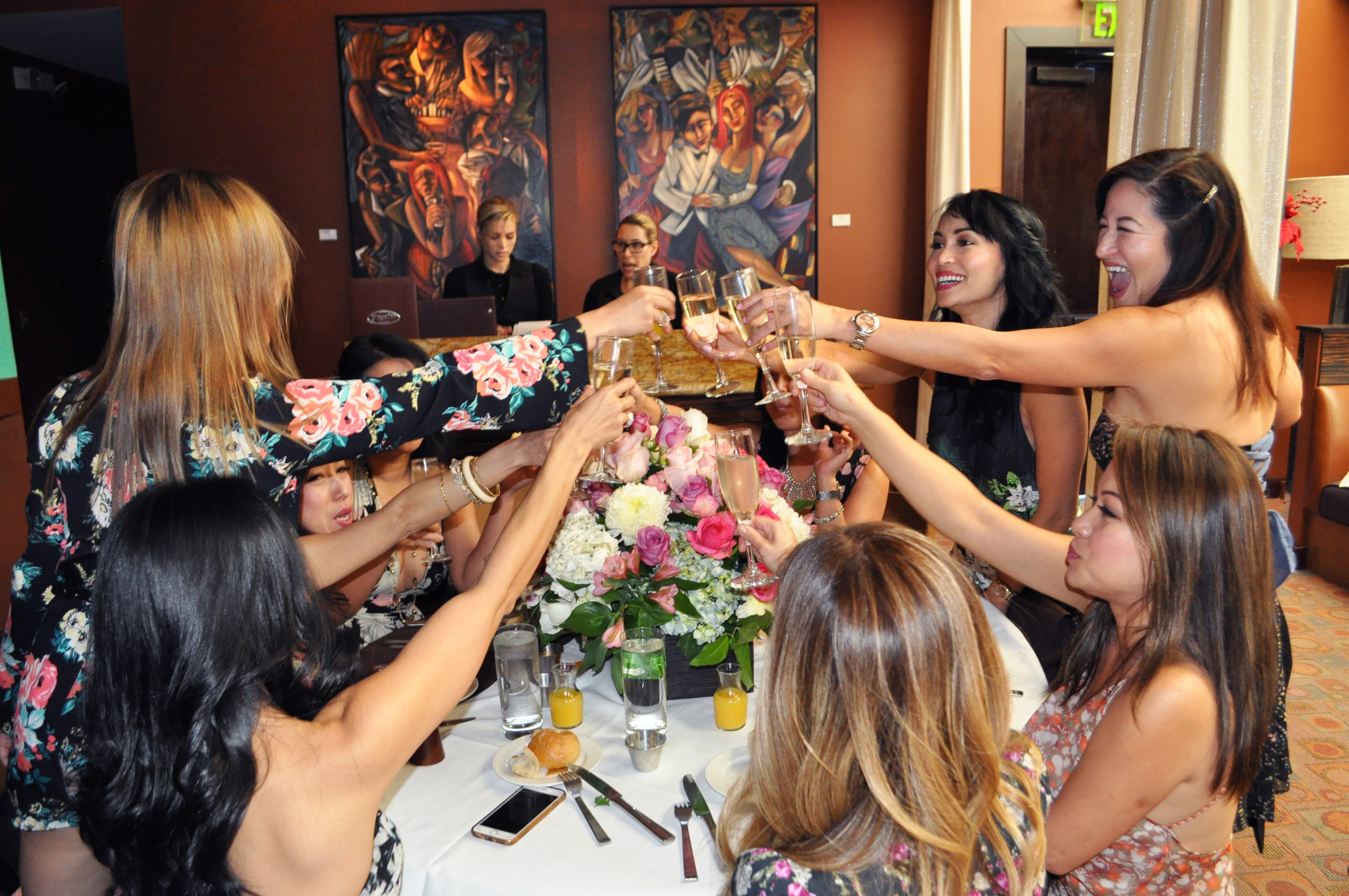 So with that said, I really cannot wait to ride out these next 6 weeks until I officially become a Mrs!  Knowing that once it's over and done with, I will have the MOST unbelievable memories to cherish for the rest of our lives.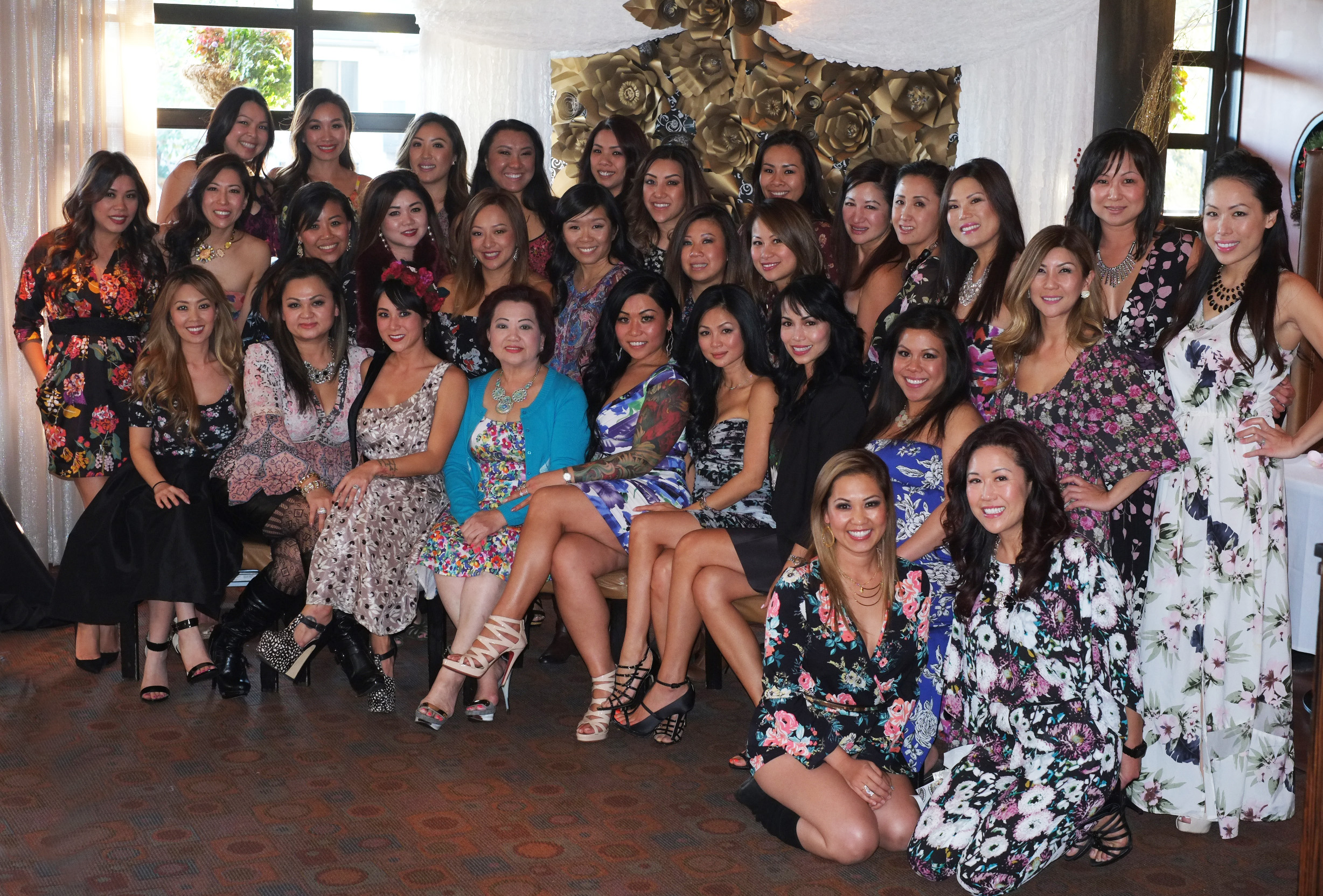 Awwww LOVE my girls so much!  This one's for you!!!! <3 <3 <3