Ask any designer what they consider the most singular important element in a space and they'll exclaim proverbial responses of
Function! Form! Color! Lighting! Scale! Proportion! Balance! Rhythm!…etc, etc. *yawns*…
For me, 
It's all about the DRAMA baby. 
The spring summer 2010 ad campaigns for Valentino and Bvlgari do just that. Evoking this sense of seduction and intrigue like a Hitchcockian film noir that I'm dying to star in, this air of mystère is one that I covet.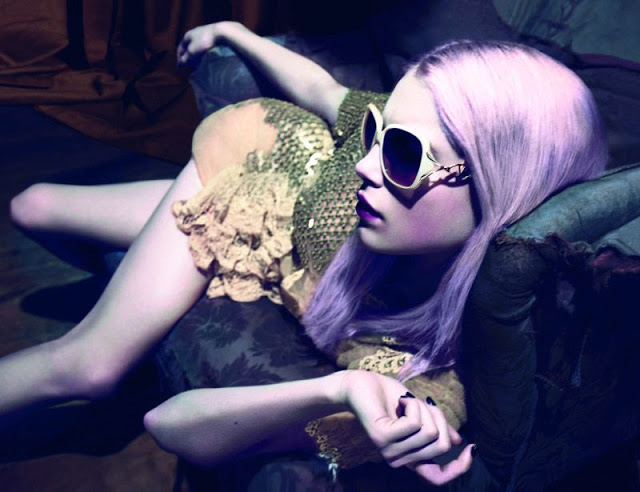 One that is so provocative, so alluring, intoxicating in ways that would make me sell my soul to the devil just to possess whatever Dree Hemingway is wearing or whatever Julianne Moore is draping across that seductively sexy back. Drama like that, you cannot fake.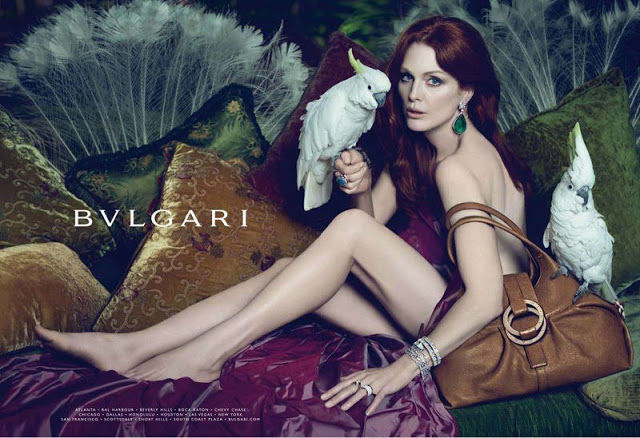 Advertisers sell a lifestyle, designers sell a dream.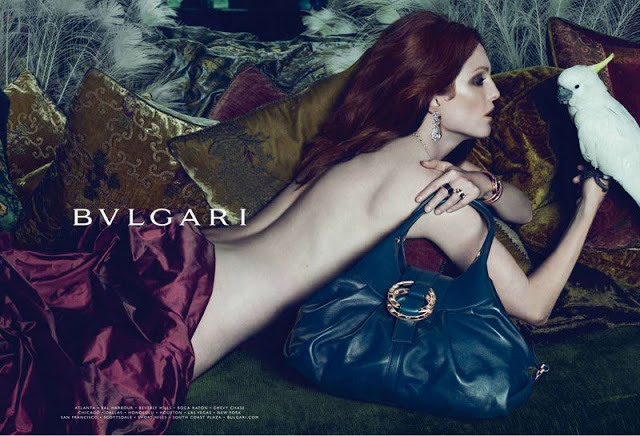 In this dream, I am wearing Valentino, dripping in Bvlgari jewels, carrying my buttery leather Petale and jet-setting off to Paris for the weekend with my lover. Our private car will take us to the Hautest hotel in Montmartre (in this case Hotel Particulier) where we will eat pastries for breakfast and chocolate for dinner. We will bathe in rose petals, swim in champagne, dance after dark, and slumber by the soothing sounds of the Seine in the distance…ahhh La belle vie.
The Hotel Particulier Montmarte is everything I'd like my boutique hotels to be.
Rich in history having once belonged to the Hermes family, deluxe suites with dramatic soul and personality characteristic of one of the 5 artists who designed them, and most importantly, secluded from the hustle and bustle of the neighboring city life.
This hotel is quaint and charming, making me feel like a couture-clad movie star just looking for a break from the Hollywood social scene.
Hey, a girl can dream right?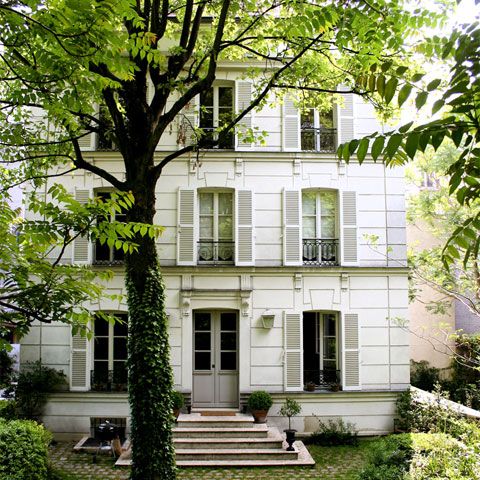 But if traversing the Atlantic for a quick getaway isn't your thing…East Coast digs with subtle French flair might just do the trick. Ian Schrager's Gramercy Park Hotel in Manhattan proves that old world glamour with a touch of cheeky irreverence can still be sophisticated and sexy…Valentino would be so proud.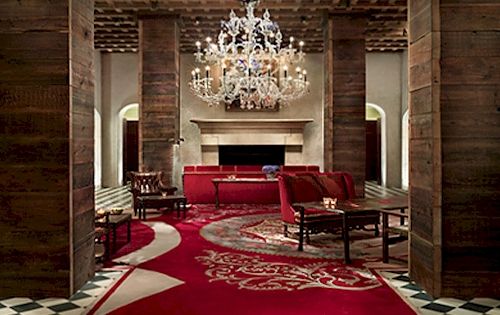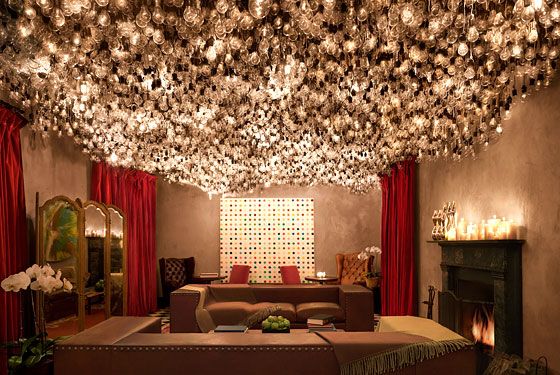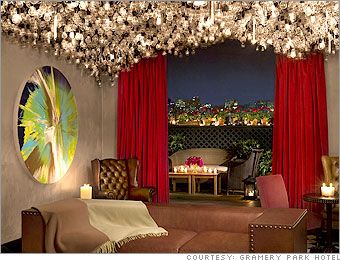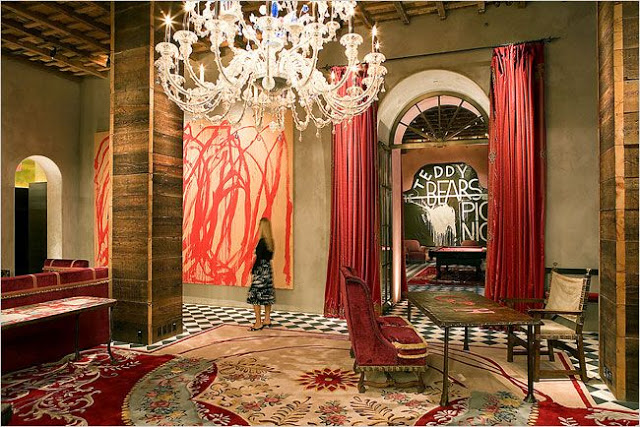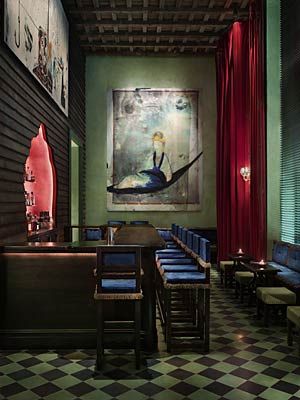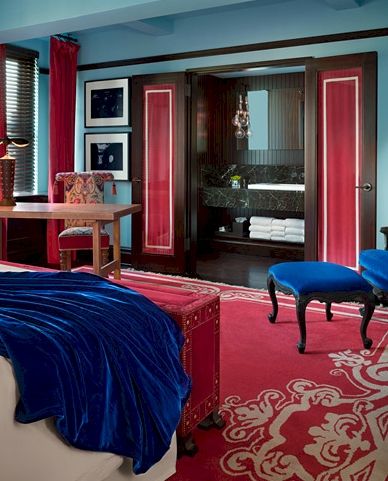 photocredit: Gramercy Park Hotel