Currently going through some MAJOR life and work transitions and numero uno on my list?
The Plan
Been looking to incorporate some new elements like a shared worktop where I can lay out all my projects while going over the little deets with my team. It's been difficult to maneuver between commercial and residential projects without being completely obliterated by mountains of paperwork piling high without a designated space for it all.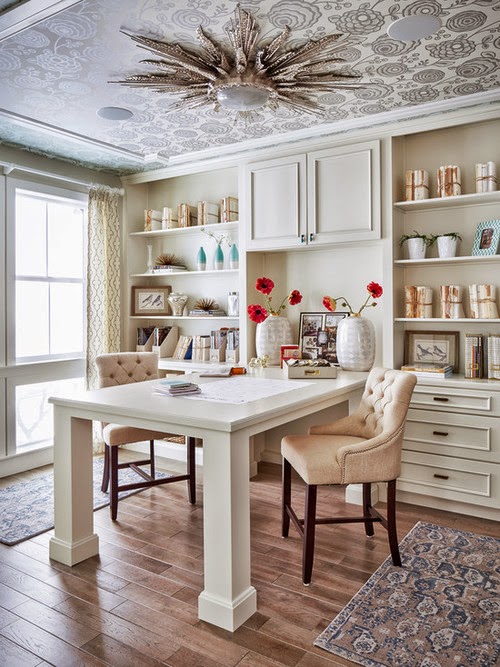 Love the idea of floor-to-ceiling shelving where I can store miscellaneous samples and a makeshift project moodboard.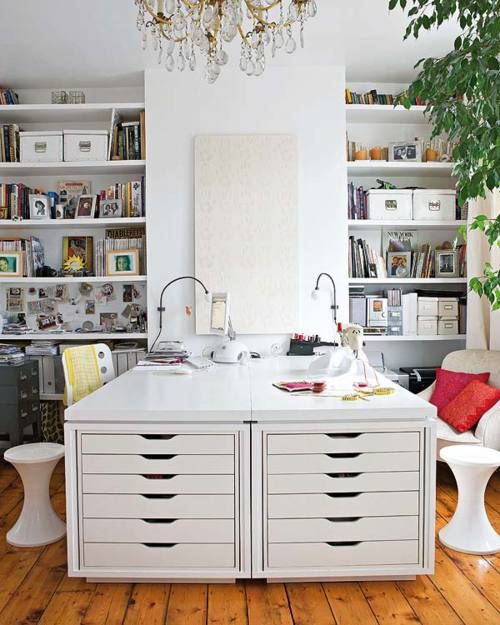 Baskets with marked labeling for ease of identifying and retrieval…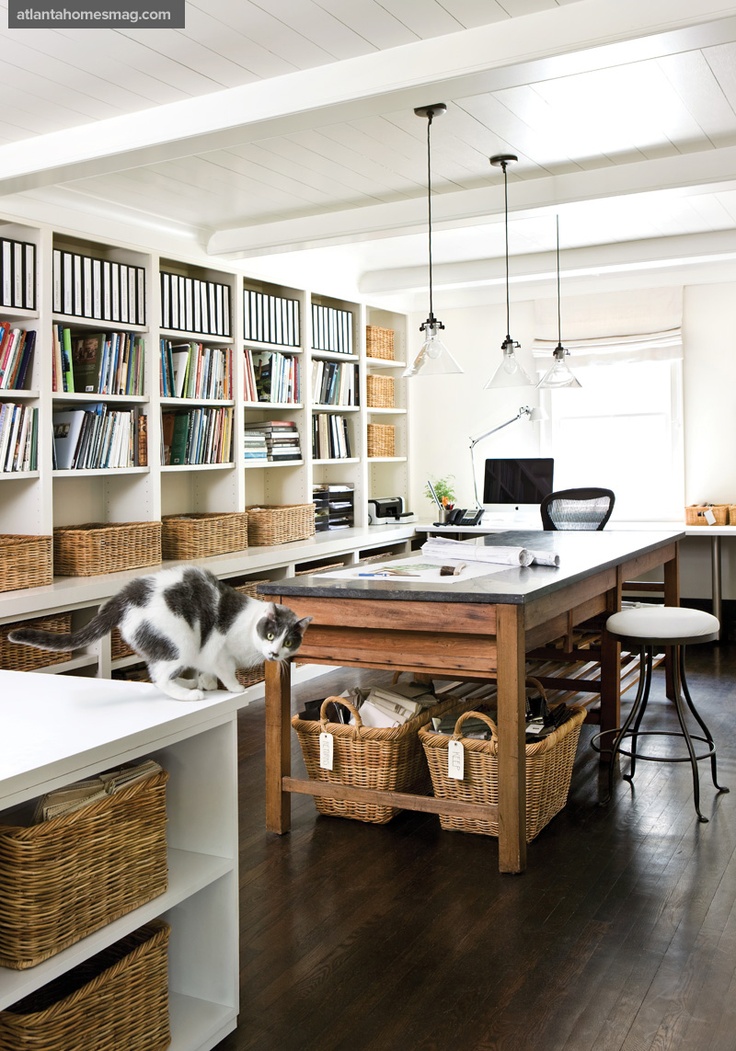 And of course we can't neglect the practicality of a partner's desk where brainstorming sessions are quite the necessity.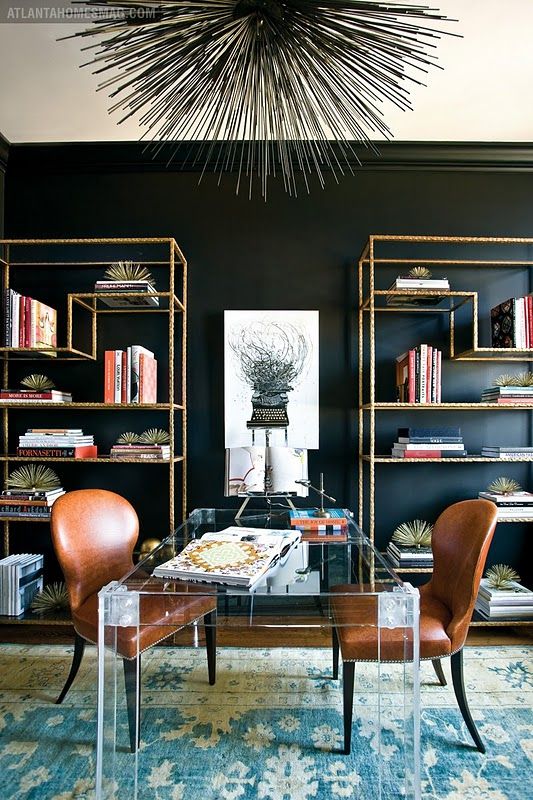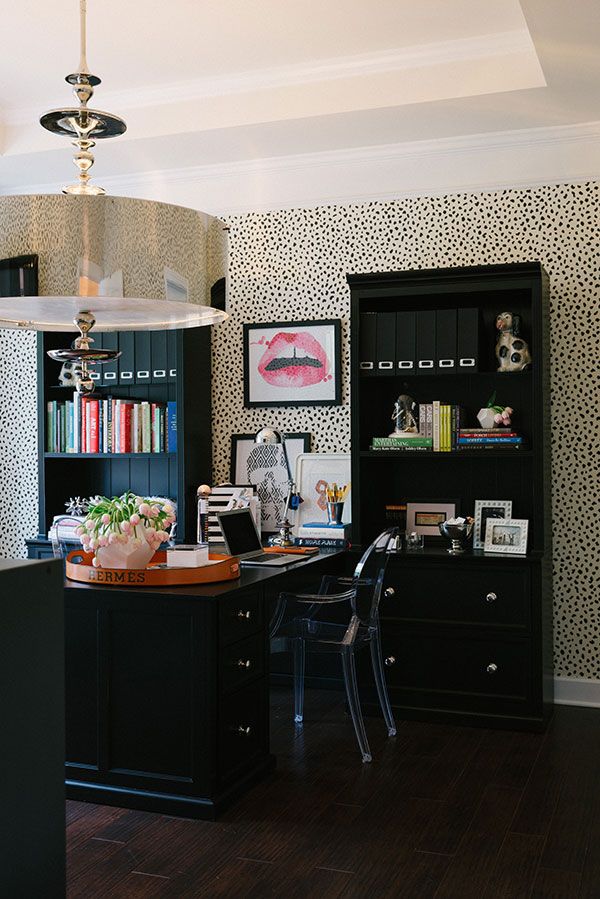 Will slave away looking for more ideas but in the meantime, hope your week's off to the most productive start sweets!